Effective Managers Meet Regularly with Employees
Managers often think they're too busy to make regular meetings with employees a priority. If so, they're missing the boat. Employees whose managers hold regular meetings are nearly 3X as likely to be engaged! In your management skills training, use these 4 reasons why. Don't forget to read our tips for meaningful one-on-ones!
Regular meetings with employees (aka "one-on-ones"):
1. Set the stage for delegation and employee development.
Managers are busy and one-on-ones do take time. But the more managers develop their team members, the more they are able to delegate. One-on-ones uncover employee strengths and the types of tasks that motivate them. Learning opportunities are discussed which opens the door to "stretch" assignments that enable an employee to go beyond the current job requirements and grow in their career.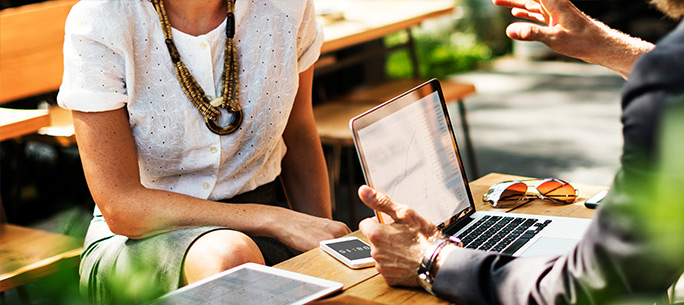 2. Act as a key employee motivator.
One-on-ones are a great time to share with employees how they fit in the "big picture," why their contribution matters, and what they're doing well. It is a forum for discussing any challenges the employee is facing and what can be done to solve them. Managers just need to make sure their meetings provide this. 75% of managers say they feel employees leave their one-on-ones more motivated while only 58% of employees report feeling motivated after their one-on-one. The Tips we've provided can ensure one-on-ones motivate—rather than frustrate—employees.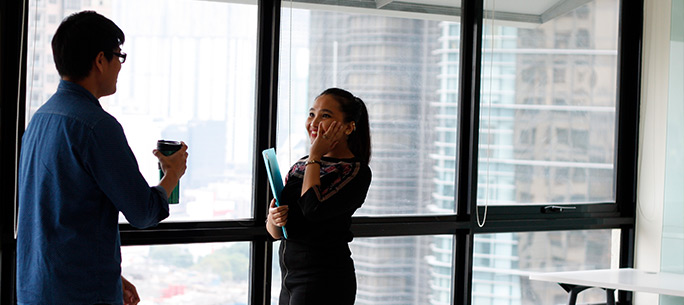 3. Build rapport and relationship.
One-on-ones are a time to build rapport with an employee and get to know them better. Two-way communication is integral to building trust and a positive working relationship. Managers who find themselves doing all the talking need to find ways to balance the equation. Drawing employees out by asking open-ended questions and practicing active listening are two ways to start.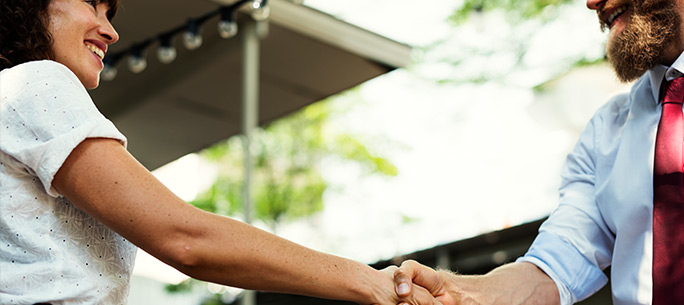 4. Establish productive communication protocols.
When an employee knows they will have their manager's individual attention at a specific time, they will often add a question or issue to the list of things to be discussed at the meeting. This reduces the number of "interrupts" a manager receives during the week while ensuring employees get the information they need. Managers can always respond to an "interrupt" with the comment that this is best discussed at the one-on-one…then both people can get back to the task at hand.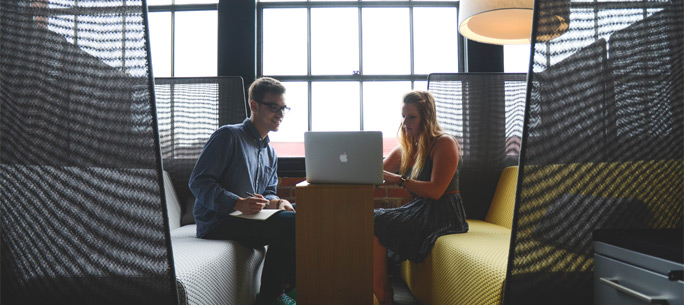 Tips for Meaningful One-on-Ones


✔ Make One-on-Ones a priority.
Block regular time on your calendar and stick to it. (Weekly meetings have the most positive impact on employee engagement; but if you have a large team, schedule meetings as frequently as possible.)
Personally invite your employee; then follow-up with a calendar invite.
✔ Prepare.
Identify one-on-one goals.
Jot down bullet discussion points.
✔ Ask your employees to prepare.
Identify current challenges and potential solutions.
Consider professional development needs, desires, and goals.
✔ Be fully present during the meeting.
Don't allow phone or computer interruptions.
If meeting face to face, meet in a neutral place. If meeting online or by phone, make sure the environment is free from noise and that there won't be connectivity issues.
✔ Begin with a positive.
Make a personal connection: remember, your employees are people first and workers second.
Transition to work discussion with a positive: acknowledge strengths and accomplishments.
✔ Agree on the week's meeting goals.
Review the lists you and the employee have made.
Discuss challenges.
Tackle a problem.
Discuss learning and professional development.
✔ Be flexible and informal.
Strive for two-way communication.
Offer and ask for feedback.
Be focused but not rigid.
✔ End with a positive.
Express genuine appreciation and gratitude.
Confirm next meeting details.
Recommended Training Solutions
The Practical Coach 2 provides tips on day-to-day employee coaching while reminding managers that engagement comes from letting employees know that what they do matters to you. Watch the trailer above and go to the product page for a full preview.
The Respectful Supervisor: Motivating and Retaining Employees shows the importance of engaging employees in regular communication and demonstrating a commitment to their well-being and success. Watch the trailer above and go to the product page for a full preview.
---
Sources:

Forbes, "65% Of employees Want More Feedback (So Why Don't They Get It?)," Victor Lipman, August 8, 2016
GALLUP, "State of the American Manager: Analytics and Advice for Leaders,"
2015 GALLUP News, "Managers: Millennials Want Feedback but Won't Ask for It," Amy Adkins and Brandon Rigoni, June 2, 2016
Soapbox, "The State of One-on-Ones: 2017 Survey to Over 1,000 Managers and Employees," Bryan Rusche, June 19, 2017
Forbes, "The Secret To Effective One-On-One Meetings With Direct Reports," Kristi Hedges, November 11, 2013
Harvard Business Review, "How to Make Your One-on-Ones with Employees More Productive," Rebecca Knight, August 8, 2016
Forbes, "The Secret To Effective One-On-One Meetings With Direct Reports," Kristi Hedges, November 11, 2013