6 LGBTQ+ Inclusion Strategies You Can Put Into Action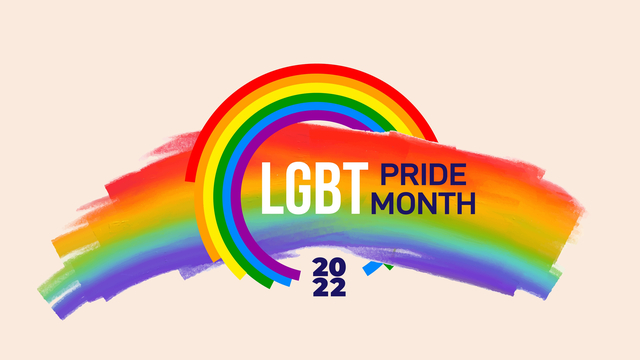 June is Pride month, an ideal time for organizations to reaffirm their commitment to diversity, equity, and inclusion (DE&I).
Pride is a celebration of the LGBTQ+ (lesbian, gay, bisexual, transgender, queer/questioning, and others) community. Originally celebrated as a single day in June, Pride has grown to a month-long observation that is rooted in the 1969 Stonewall uprising that took place in New York City. The event is generally considered a seminal moment in the U.S. gay rights movement.
Modern Pride celebrations encompass many events—parades, parties, concerts, educational offerings, and more.
These underscore the achievements of the LGBTQ+ community, memorialize the struggles and losses community members have endured, and provide opportunities for those who don't identify as LGBTQ+ to learn about and support the community.
Recent research puts the number of individuals in the U.S. who identify as LGBTQ+ at about 12 million. The figure represents approximately 7% of working adults.¹
Everyone Contributes, Everyone Should Count
For employers, the importance of a commitment to inclusion of everyone – and freedom for all employees to be themselves at work – cannot be overstated.
McKinsey has researched the business effect of diversity, equity, and inclusion over the past decade, most recently reporting: "Our latest analysis reaffirms the strong business case for both gender diversity and ethnic and cultural diversity in corporate leadership—and shows that this business case continues to strengthen. The most diverse companies are now more likely than ever to outperform less diverse peers on profitability." According to McKinsey, gender diverse companies outperform others in profitability by 25%, while ethnically and culturally diverse firms outperform others in profitability by 36%.²
Despite the evidence of positive business results presented by McKinsey and others, research by Catalyst confirms that LGBTQ+ employees often remain under-represented and unfairly treated in workplaces worldwide:³
| | |
| --- | --- |
| • | In the U.S., 45% of LGBTQ+ employees report experiencing harassment, hiring discrimination, termination, or other unfair treatment at work. The percentage is almost identical for workers in Canada, and about one in five for those in the European Union. |
| • | LGBTQ+ workers in the U.S. earn less – about 90% of what typical employees earn. |
| • | Nearly one in four (24%) LGBTQ+ employees in the U.S. say they've been discriminated against when applying for a job, and the figure is higher for LGBTQ+ people of color (29%) and for transgender workers (44%). |
| • | Two-thirds of LGBTQ+ employees in the U.S. say they've endured slurs, jokes, and negative comments about LGBTQ+ people in the workplace. |
| • | More than one in four LGBTQ+ employees (26%) are not out at work, and over 40% say they alter their behavior on the job to avoid discrimination. Nearly 60% of transgender workers say they change their behavior at work for that purpose. |
| • | Of the 5,670 board seats in the Fortune 500, only 26 (0.5%) are held by openly LGBTQ+ individuals. |
In a business world where better results are proven to exist in companies that excel in DE&I, it is clear that much work remains to be done to ensure that the LGBTQ+ community can fully contribute in workplaces where they will be respected, valued, and feel safe to be themselves.
What Do All the Letters Mean?
There are many variations on the basic LGBTQ+ acronym. A quick primer:
Lesbian - a woman/woman aligned person attracted to people of the same sex.
Gay - refers to men/men aligned individuals attracted to people of the same sex. Can also refer to lesbians.
Bisexual - individuals attracted to all genders. Includes transgender, binary, and non-binary people.
Transgender - describes individuals whose gender identitiy differs from that assigned to them at birth.
Queer (and Questioning) - may describe anyone non-cisgender or heterosexual. Because queer is sometimes used as a slur, it should only be applied to htose who specifically identify with it. Questioning describes people who are unsure of their sexual orientation or gender identity.
The plus (+) is added as a means to include others who don't feel they fit the LGBTQ descriptions. Examples: Asexual, Intersex, Pansexual, and Two-Spirit (pan-Indigenous American identity).
Source: Verywellmind.com ⁴
Examples of Why LGBTQ+ Inclusion Training is Important
When working to build an inclusive workplace, it's important to address things that block inclusion, such as unconscious bias that can lead to microaggressions. These two examples are from Media Partners' top-selling course, Unintentional Still Hurts: Overcoming Unconscious Bias.
How Can Employers Make Workspaces More Inclusive for LGBTQ+ Workers?
In many organizations, diversity, equity, and inclusion success continues be a work in progress. In fact, it has only been two years since the summer of 2020 saw the U.S. Supreme Court affirm that the Civil Rights Act of 1964 affords LGBTQ+ workers protection from workplace discrimination. When it comes to ensuring that organizations are taking effective actions to create respectful and inclusive environments for LGBTQ+ employees, the following strategies can help companies get started:
1

.
Begin with a statement of your organization's commitment to inclusive workplaces

that provide support for LGBTQ+ employees. Ensure that formal nondiscrimination policies are in place and that they are clearly communicated in appropriate materials/media and are considered in talent-related decisions and operations. Set the expectation that all employees will act in ways that ensure respectful workplaces for all, and specify both desired and inappropriate behaviors.

2.

Provide training for employees and leaders/managers at all levels

to ensure that everyone understands the organization's commitment to LGBTQ+ workers, knows and uses appropriate language, and understands how to recognize and constructively address bias (including unconscious bias) and discrimination. Media Partners offers a wide range of respectful workplace training programs to support inclusive organizational cultures.

3.

Enable employee resource groups

(also known as business resource groups or affinity groups) that create internal communities of LGBTQ+ workers and aid in professional development and networking.

4.

Recruit and advance LGBTQ+ talent.

Audit talent acquisition practices to ensure that outreach efforts make clear your organization's commitment to inclusivity and that sourcing methods reach the LGBTQ+ community. Confirm that performance and succession practices are inclusive for LGBTQ+ employees.

5.

Advocate for LGBTQ+ talent by identifying and enlisting the support of internal ambassadors, mentors, and other allies who are willing to be visible champions and actively foster inclusion and development.

6.

Align total rewards programming to be inclusive of LGBTQ+ employees.

Review all offerings to confirm equal access to healthcare, financial, retirement, and other benefits for all employees and same-sex or other LGBTQ+ couples. Because healthcare benefits can be of critical importance to transgender employees, ensure inclusive coverage.
The preceding strategies can help organizations get a strong start on building inclusive workplaces for LGBTQ+ employees. For additional support and suggestions, call on Media Partners for engaging, behavior-changing training, and access to professional facilitators who can lead sensitive conversations with expertise and insight.