Teamwork is a Top 10 "Most Needed Skill" – Use This Free Tool (Download Below)
As the struggle to balance and optimize in-office and hybrid work environments goes on for many organizations, leaders at all levels understand the vital role teamwork plays in achieving success. Whether employees work on-site or remotely, their ability to work together remains a critical element in company culture, employee experience, and overall organizational performance.
In fact, it wouldn't be a stretch to say that teamwork is one of the fundamental threads that has held companies together—historically and, especially, since the pandemic brought radical and lasting changes to the world's workplaces.
LinkedIn Learning's 2023 Workplace Learning Report1 reinforces that point by including teamwork in its "10 skills companies need most."
For learning and development (L&D) and human resources—which, the research found, are partnering more closely than ever to help employers become more people-centric—strengthening employees' teamwork skills is a must-achieve goal.
The Importance of Teamwork
$2,517 per employee per year
Value of quality improvements driven by effective collaboration.
---
When teamwork is effective:
• 41% increase in customer satisfaction ratings
• 30% improvement in product development
• 30% higher level of innovation
• 36% greater productivity 2
What does effective teamwork require?
Whether taking place face-to-face in office settings, virtually, or in a hybrid combination of the two the answer is the same: a sense of psychological safety, respect, and team unity are critical for successful collaboration to take place.
When teams work well, collaboration flourishes, and—as the graphic above shows—organizations see improvements in many areas. Still, nearly nine in 10 leaders4 point to lack of collaboration as a key cause of failures in the workplace.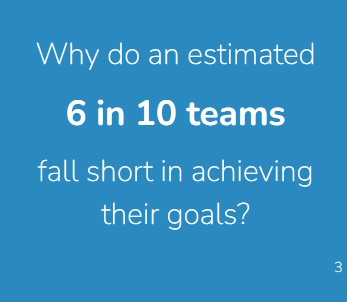 Reasons for team underperformance can vary significantly across organizations and industries. Still, specialists in team effectiveness5 say that the following problems (related to the core concepts that drive productive teamwork) often emerge:
| | |
| --- | --- |
| • | Lack of trust because team members don't feel safe to be themselves and speak freely |
| • | Negative and disrespectful behaviors by team members |
| • | Failure to clearly communicate in ways necessary to build agreement on roles, objectives, work methods, and other essentials |
Here's a tool that can help
Because Media Partners understands how extensive the positive effects of solid teamwork can be for individuals and organizations, alike, we've created an easy-to-use tool that leaders can apply to establish the foundation for effectiveness in any work group.
Our Team Bill of Rights offers uncomplicated guidance in crafting the three core aspects of teamwork that comprise the building blocks of success: respect, communication, and safety. And completing the tool's elements as a team helps ensure that group unity is a focus for all from the outset.
The tool also supports efforts to build Inclusion because it involves everyone in discussions concerning:
what facilitates a sense of belonging for team members

ground rules for showing respect

how the group will ensure all employees feel heard
The Team Bill of Rights tool is free to download and represents just one of the many supportive training and performance aids available from Media Partners. Get started with the free tool today to set your team firmly on the road to high-performance teamwork and collaboration.
RECOMMENDED TEAMWORK TRAINING FOR BUILDING INCLUSION AND COLLABORATION
How Was Your Day?
Getting Real about Bias, Diversity and Inclusion, and Harassment
Manager Moments
How to Build a High Performing Team