The Powerful Combination of Knowledge Gain and Behavior Change
If you ask an organizational learning and development (L&D) professional why their company provides training to employees, the typical answer is likely to be: "To enable workers to build new knowledge or learn new skills."
Either way, the ultimate goal is that employees will use their new knowledge or new skills on the job to make work go more quickly, more easily, and/or more efficiently. In short, to improve performance.
In turn, better individual performance means better business results for the organization (and tangible evidence of return on investment in training).
Knowledge is Only Part of Effective Learning
For L&D professionals and others responsible for organizational training, the critical insight is that success requires a two-fold process. Employees must learn new knowledge or skills and they must apply their new abilities to their work. Their behaviors must change.
The idea that new behaviors are the ultimate goals of organizational training initiatives isn't new. Yet, the design of training programs has traditionally focused on knowledge acquisition, viewing the behavior-change part of the learning equation as something to hope for, and to measure after the fact…if it happens.
In our still-evolving new age of work, reaping real returns on learning investments means bridging the gap between knowledge acquisition and application of new behaviors on the job.
And it isn't a matter of throwing out design principles that work. It's time to supercharge them. Knowledge and skill-building lay the perfect foundation for the addition of behavioral training components that address factors that influence an employee's motivation to apply target behaviors.
Effective Employee Training Is More Important than Ever
For organizations of all sizes—and leaders who are trying to navigate the added economic challenges of inflation (and the specter of possible recession)—costs associated with employee training make it readily apparent that companies can't afford to invest in learning interventions that fail to offer real returns.
| | |
| --- | --- |
| • | In 2022, research1 found that 71% of global business leaders call skills deficits a top threat to their organizations. In fact, Udemy's 2022 look at workplace learning2 reported that about nine in 10 executives say their organizations already are experiencing or expect skills gaps. |
| • | At the same time, examinations of training expenditures revealed some budget-breaking figures. A Training Industry report3 put the total training spend for U.S. companies at $92.3 billion in 2020/2021. Payroll for training staff grew to $68.7 billion, and expenditures on training products and services from outside vendors totaled more than $8 billion. |
| • | In its latest State of the Industry publication4, the Association for Talent Development (ATD) broke the dollar signs down further, putting the average per-employee spend for learning at $1,267 per year, or an overall spend of 4.2% of payroll. |
Those behavioral influences can include: Attitudes, Societal Factors, Perception of Personal Control, Expected Outcomes, Organizational Factors, and more.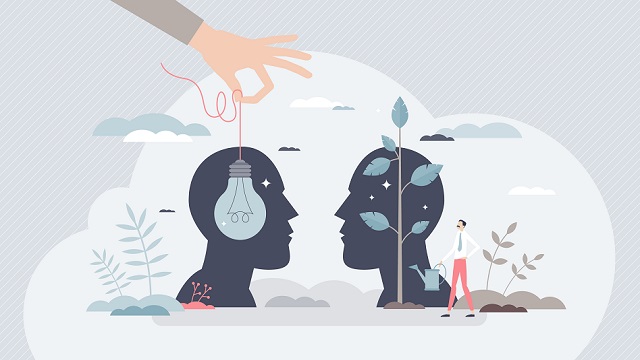 ---
Knowledge Training + Behavioral Training =
New Behaviors at Work
---
For L&D and HR Teams: Behavioral Training Is A Game Changer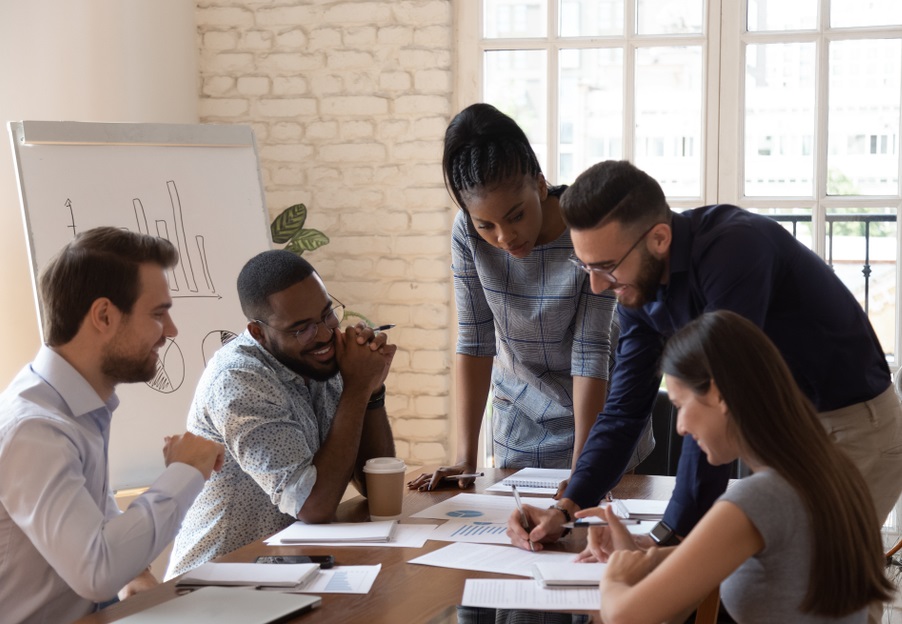 The ability to address influences that cause employees' potential hesitancies to adopt a new behavior—and strengthen their determination to use the behavior—is essential in empowering learning professionals to increase the likelihood that employees will apply newly acquired skills on the job. Only courses specifically designed to include behavioral training components can give development professionals this greater ability to impact organizational performance by improving learning application.
When, where, and how employees work have shifted radically over the past two years. High-performance learning, confirmed and demonstrated by workers applying new behaviors on the job, is the only training approach that can keep pace with the upskilling employees require and the agility organizations must master to compete successfully in ever-changing markets.
Why a Game Changer is Needed
Radical workplace changes since 2020 have significantly upped the pressure on all business functions, including those who lead or support training and development. Their current challenges include:
| | |
| --- | --- |
| • | Leveraging training expertise and learning interventions to help leaders optimize remote, flexible, and hybrid work |
| • | Stepping up to ensure that organizations follow through on DEI promises made in 2020 with training that drives authentic conversations, combats bias, and educates employees on all forms of discrimination |
| • | Developing effective learning interventions and strategies to help managers at all levels respond constructively to shifting employee needs |
| • | Building or advancing vibrant learning cultures that acknowledge and lead the shift from viewing learning as discrete events to a fluid and continuous process |
| • | Demonstrating consistent and tangible returns on investments in training and development—an imperative that continues to grow in importance as inflation impacts budgets and resources |
About the Authors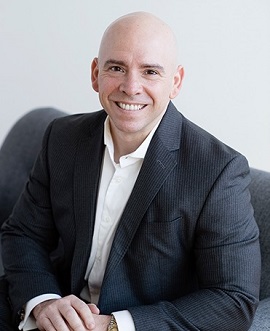 John Louviere, Ph.D.
Media Partners Vice President of Content & Research
John has over 20 years of practical and theoretical research experience utilizing state-of-the-art learning analytics methodologies to assess and design online learning. He is passionate about applying theory-influenced innovation to design and deliver excellent and effective learning experiences.
Amanda Hagman, Ph.D.
Media Partners Senior Behavioral & Data Scientist
A recognized leader in program evaluation, learning analytics and the use of predictive insights on an institution-wide scale, Amanda leads research and innovation for Media Partners' behavioral training courses. Her work includes the development of course assessments and content aligned with behavioral outcomes.
---
1https://fortune-resources.fortune.com/free/w_defa2729/prgm.cgi?a=1
2https://business.udemy.com/2022-workplace-learning-trends-report
3https://trainingmag.com/2021-training-industry-report/
4https://www.td.org/state-of-the-industry/2021-state-of-the-industry
References:
• Afota, M. C., Ollier-Malaterre, A., & Vandenberghe, C. (2019). How supervisors set the tone for long hours: Vicarious learning, subordinates' self-motives and the contagion of working hours. Human Resource Management Review, 29(4), 100673.
• Bandera, A. (1986). Social foundations of thought and action: A social cognitive theory. Englewood Cliffs, NJ: Prentice-Hall
• Ajzen, I. (1991). The theory of planned behavior. Organizational behavior and human decisions processes, 50, 179-211
• Davis, Campbell, Hildon, Hobbs, & Michie, S. (2014). Theories of behaviour and behaviour change across the social and behavioural sciences: A scoping review, Health Psychology Review, 2015, 9:3, 323-344
• Day, R.K. (1997). B. F. Skinner, Ph.D., and Susan M. Markle, Ph.D., the beginnings. In P.J. Dean and D.E. Ripley (Eds.), Performance improvement pathfinders: Models for organizational learning systems (pp. 22-44). Washington, DC: The International Society for Performance Improvement.
• Gilbert, T. F. (2013). Human competence: Engineering worthy performance. John Wiley & Sons.
• Hanson, P. G., & Lubin, B. (1995). Answers to questions most frequently asked about organization development. Sage.
• Harless, J. H. (1987). An analysis of front‐end analysis. Performance+ Instruction, 26(2), 7-9.
• Lin, C. H. S., & Chen, C. F. (2011). Application of theory of planned behavior on the study of workplace dishonesty. In International Conference on Economics, Business and Management (Vol. 2, pp. 66-69).