How Ethical Are You? Quiz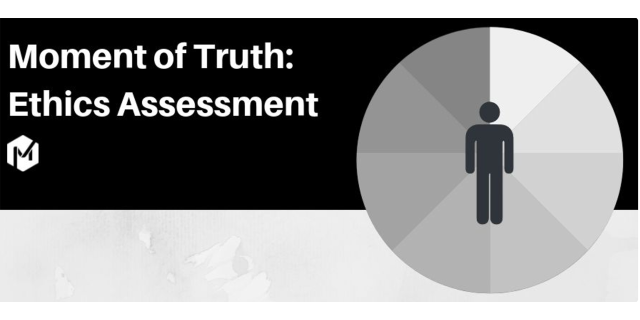 Our choices today determine where and who we'll be tomorrow. Ethical dilemmas are found everywhere—from the lab to the boardroom to the grocery store. They're woven into our day to day.
Learning to make ethical decisions starts with understanding your motivations. To get a better sense of what motivates your decision-making, we've created a short online ethics assessment, inspired by our film Moment of Truth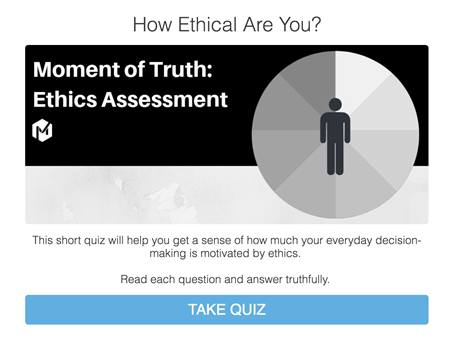 Spend 4-5 minutes going through the scenarios in the online quiz, and answer each question honestly. By the end you should have a better understanding of the consistency with which you make decisions based on what is fair and honest.
*Please note: This is a personal assessment; no one else will see it. It is intended only as a snapshot - NOT a detailed assessment of your character - and is designed merely to get you thinking about a few choices you might make in certain everyday situations.