Chicago Sexual Harassment Training Compliance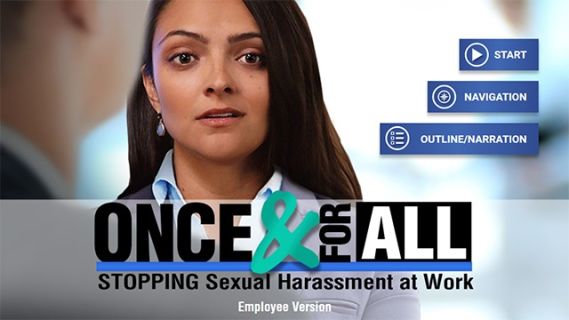 In April 2022, the city of Chicago modified its sexual harassment law and expanded training requirements beyond those mandated by the state of Illinois. Chicago employers must now comply with the Chicago specific sexual harassment training mandate.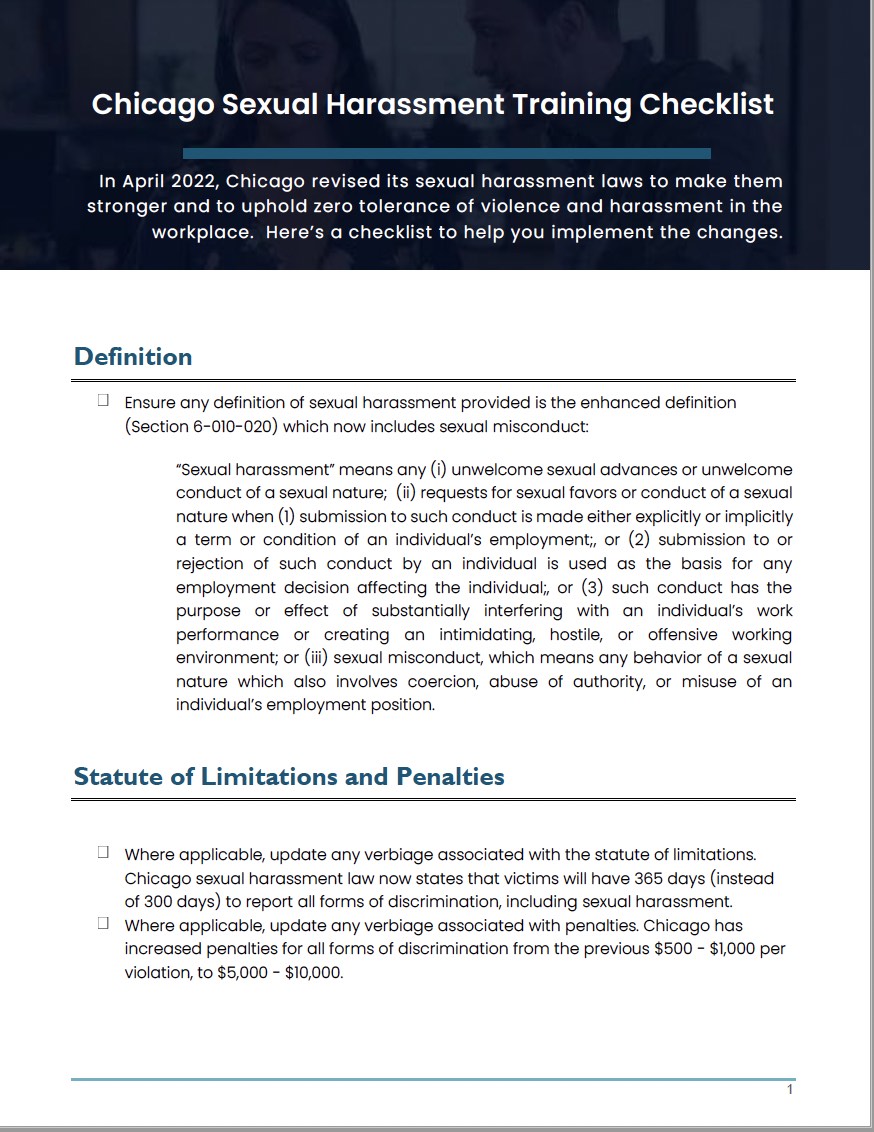 Download our free checklist to make sure your organization complies with Chicago's new sexual harassment:
• Definition
• Legalities
• Training Requirements
Recommended Training
To enable Chicago employers to comply with the mandate before the July 2023 training deadline, a Chicago-specific version of our award-winning Once & For All: Stopping Sexual Harassment at Work is in development.
An Illinois version of the Once & For All Manager and Employee elearning is currently available.
For more information, please call, submit an inquiry or use live chat.