Unconscious Bias Workplace Training

Unconscious Bias Training Program for Your Organization
This #1-selling program covers today's most challenging training topics through powerful storytelling and practical instruction.
Watch the FREE Preview.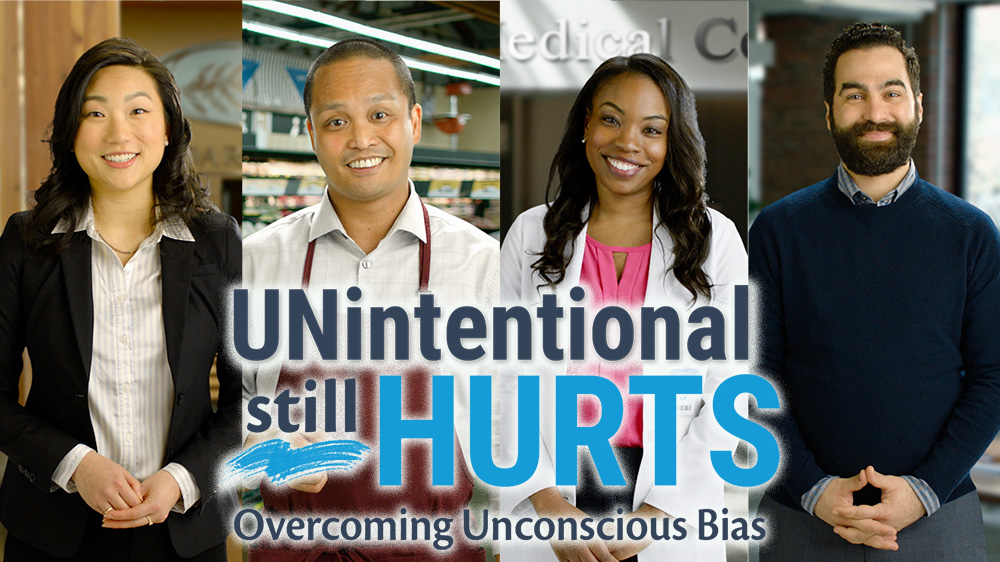 Our top-selling training helps companies address and overcome unconscious bias in the workplace.
Captivating videos, powerful examples and actionable instruction help you overcome learner resistance, inspire behavior change, and meet your training requirements. The program:
✓ Offers compelling, effective training on today's toughest topics
✓ Enables employees to identify micro aggressions, plus confirmation, implicit, and explicit bias
✓ Shows employees how to identify, explore, and challenge assumptions and judgements
✓ Has a diverse, relatable cast and wide range of workplace settings
✓ Teaches an easy-to-use 4-step process for identifying and overcoming unconscious bias
✓ Features engaging and inspiring stories
Ready to buy now?
Unintentional Still Hurts eLearning provides a powerful individual self-paced learning experience for employees and managers.
Small Business Plan starts at
$1,150
Facilitated Workshops are available through the Media Partners' Services Solutions Team.
Watch the FREE Full-Length Preview