7 Characteristics of High-Performing Teams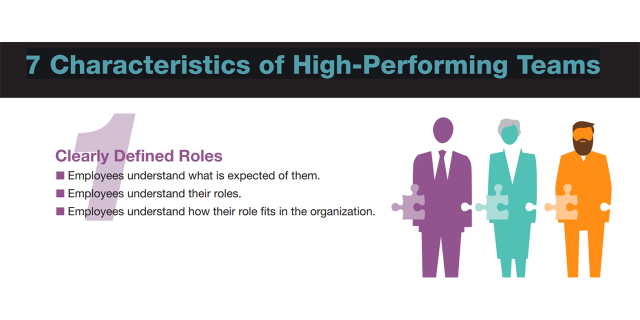 On a high-performing team, you find:
• strong personal and group commitment to goals
• open and honest communication
• a high degree of accountability
Everyone on the team feels equally responsible for achieving the best possible outcome, and team members are driven to do what they've said they'll do…and to the best of their ability.
This infographic captures 7 characteristics of high-performing teams and specific things team members do to play their part in the team's success.
---
For short "how to" videos on these team building concepts, please see MANAGER MOMENTS: How to Build a High-Performing Team.