About Media Partners
Media Partners' mission is to help build workplaces where all employees feel respected, safe and fully engaged. A positive work culture is not only good for people, it's good for business.
Achieving meaningful culture change is a journey – one taken by individuals and the organization itself. Our solutions and services pave the way.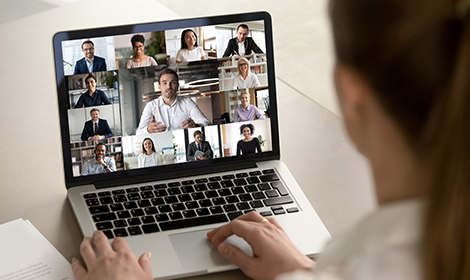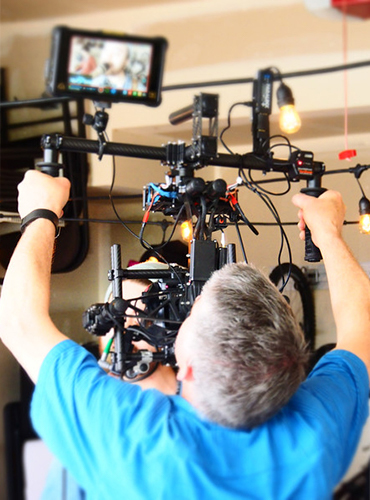 What We Do
For 25 years, we've helped organizations explore the attitudes and behaviors that impact culture. Through award-winning video-based content and 5-star client services, our powerful learning experiences cover:
Respectful Workplace - generating awareness and genuine dialogue on Unconscious Bias, and Diversity, Equity, Inclusion, and Belonging.
Workplace Safety - preventing sexual harassment and workplace violence through easy-to-apply, behavior-changing instruction.
Empowered Engagement - developing inclusive leaders able to connect employees to the organization, its customers and one another.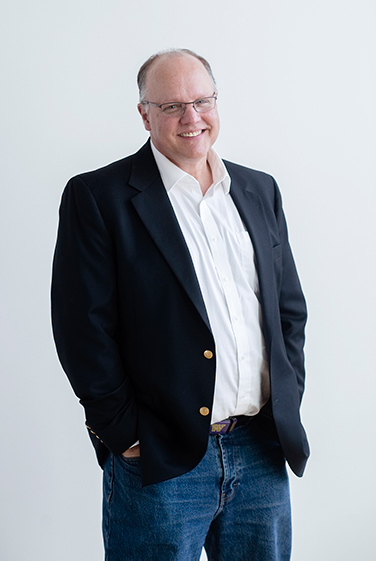 John Hansen,

Chairman / Chief Executive Officer
John provides strategic insight and guidance for Media Partners and is responsible for leading all the company's growth and innovation initiatives. He has a passion for helping organizations with their Respectful Workplace, Diversity, Equity & Inclusion, and Sexual Harassment Prevention initiatives as well as creating a workplace where employees are engaged, respectful, and committed to company success.
John is an 8-time CEO with 20+ years' experience developing world-class organizations that disrupt industries, including GoAhead Software and Vallent which were acquired by Oracle and IBM respectively.
John received his BS in Computer Science from BYU and his MBA from the University of Washington. He is a lecturer at UW's Foster School of Business, teaching Strategy and Entrepreneurship, and sits on the Board of Paragon Development Systems.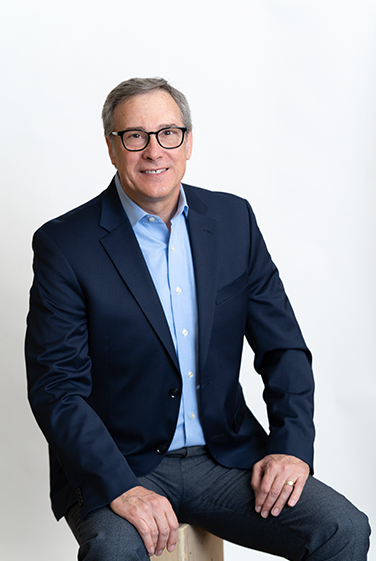 Tom Munro, President
Tom oversees Media Partners' finance and operations teams, leading a transformation of the company's systems and business model to accelerate the creation and delivery of its people skills and compliance training. He also guides initiatives to gather metrics that measure the impact of Media Partners' training; specifically, positive behavior change and organizational improvements stemming from a workplace where people are more engaged and customers are better served.
Tom has worked with startups and 3,000+ employee organizations (B2C and B2B) including as COO/CFO for Glowforge and CEO for Photobucket. His finance background includes two IPOs and more than fifteen M&A transactions.
Tom received his MBA in Finance at the University of Chicago.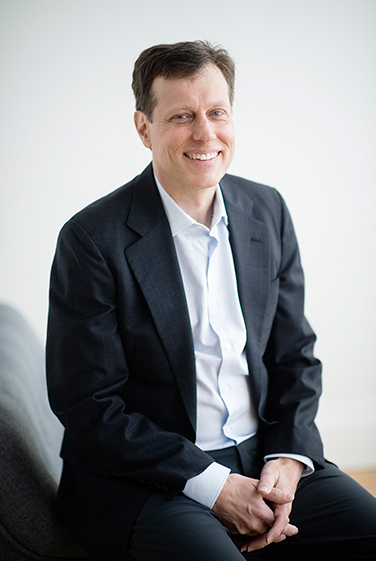 David Hansen, Chief Technology Officer
David manages all technology for Media Partners, specializing in the ongoing development of the company's learning content delivery platform as well as incorporating data analytics into the learning cycle. He brings a wide range of expertise in the architecture, design, and development of software systems with an extensive background in protocols and networking.
David's broad experience includes working on many complex systems such as satellite tracking software for the DoD Space Command, aircraft ground proximity warning systems that are outfitted in many of today's modern airplanes, systems for billing collection and provisioning in wireless cellular networks, and building internet routers that connect corporate and regional offices. He also held broad development responsibilities at F5 Networks and was a core contributing member to their flagship BIG-IP product.
David received a BS in Mathematics from the University of Washington. He is a PSIA Level 3 Alpine Instructor, a USSA Level 100 Alpine Ski Coach and a PADI Certified Rescue Diver.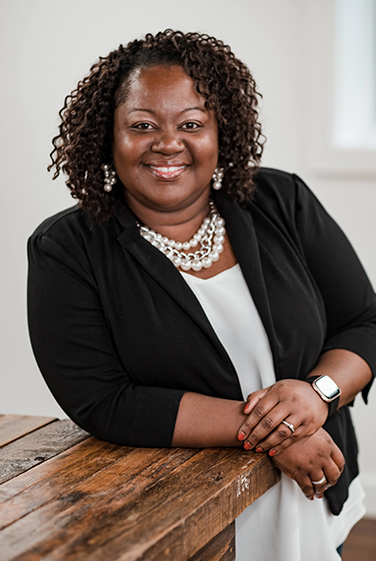 LaTonya Jackson, Ed.D. Vice President of Services & Operations
LaTonya leads a team dedicated to helping Media Partners' clients effectively identify and address issues that undermine organizational culture. Her expertise fosters ongoing company growth through thought- leadership, coaching, consulting, instructional strategy, and facilitation.
Highly skilled in collaborative partnerships, individual and group coaching, and people development, LaTonya has served as Learning and Development Manager at Walton Enterprises and as Human Resources Director for Walmart.
She received a BSBA in Marketing and Finance at the University of Nebraska- Lincoln, a M.Ed. in Higher Education Leadership from the University of Arkansas, and a Doctor of Education in Workforce Development Education from the University of Arkansas at Fayetteville. LaTonya volunteers her time to facilitate for Unform Your Bias, a non-profit organization with a mission to reduce racial injustice. She previously served on the Board of Directors for Girl Scouts-Diamonds of AR, OK, TX.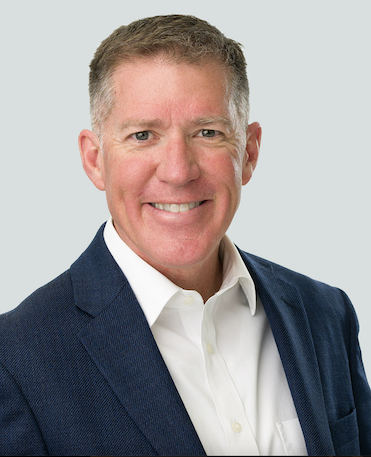 John Louviere, PhD. Vice President of Content & Research
John and his team are focused on providing effective learning experiences for Media Partner's clients. He has over 20 years of online teaching and technology experience in both K12 and higher education.
He brings a wealth of practical and theoretical research experience utilizing state-of-the-art learning analytics methodologies to assess and design online learning.
John has also worked in leadership capacities for various non-profit start-ups intended to support the accountability of higher education leadership through program-level evaluation and assessment. John's professional passion is applying theory-influenced innovation to design and deliver excellent teaching and learning experiences.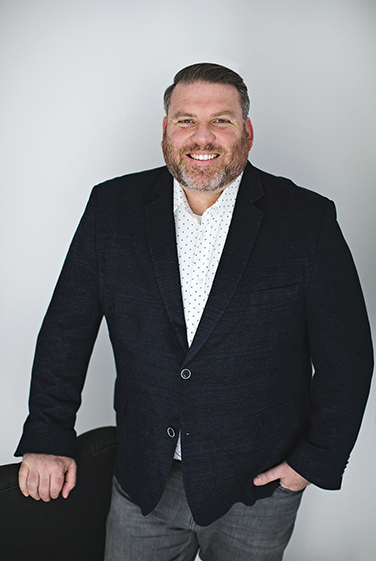 Tom Matthews, Vice President of Sales
Tom is responsible for Media Partners' multiple sales channels. He brings 15+ years' experience building successful sales organizations with skills in customer relationship management, sales automation, negotiating, and pipeline management.
Tom has worked in sales operations, account management, and sales leadership at IBM, Oracle, VoloMetrix, GoAhead Software and Imprev.
He received a BA from Utah Valley University in Behavioral Science/Spanish, and he is the founder of the annual Issaquah Turkey Trot which raises money for the local food and clothing bank.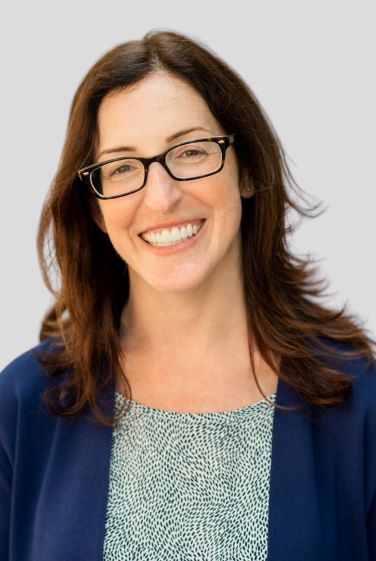 Heather Jablow, Vice President of Marketing
Heather is responsible for aligning marketing initiatives with the company's overall strategic direction and overseeing all aspects of marketing, including branding, product marketing, lead generation, sales enablement, market analysis, and product pricing and positioning.
Prior to joining Media Partners, Heather held several senior marketing leadership positions. Throughout her 20+ year career, she has demonstrated a deep understanding of marketing, technology, and analytics and has successfully leveraged these skills to drive significant increases in qualified leads and marketing-attributed revenue.
Heather holds a bachelor's degree from Washington University in St. Louis and an MBA in marketing from San Diego State University. In addition to her work at Media Partners, she volunteers as a mentor at San Diego State University, where she helps juniors and seniors plan their entry into the workforce.
---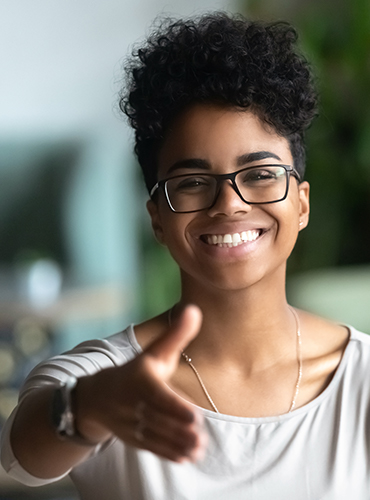 Careers
If you want to make a positive impact on today's workplaces, you've come to the right place. We're all about improving the world of work, through better and more effective people skills training. And we practice what we teach: we offer a great culture where employees feel respected, engaged, and supported. Small company values, big company technology tools, and a culture that our employees say is just right.