Case Study - Jackson Hospital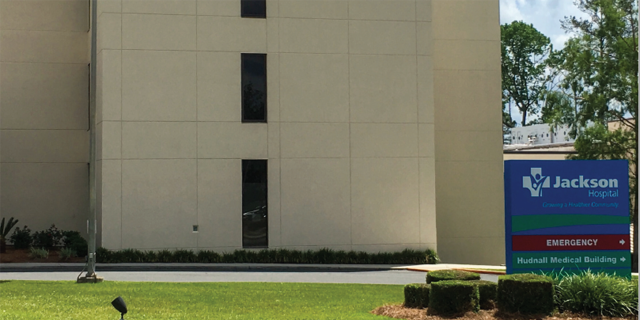 Outstanding customer service is powerful. In the case of Jackson Hospital, powerful enough to change an organizational culture and win the hearts—and support—of a community.
Media Partners' Jackson Hospital: Building Communities with … Pickles! case study tells the intriguing story of a rural Florida hospital where a (then new) Chief Nursing Officer (CNO) started a revolution with a unique training program that used pickles to teach invaluable workplace, and life, lessons.
"The Answer We Needed"
When CNO Robbin Pumphrey arrived at Jackson Hospital in 2012, she found a facility struggling with lagging patient experience ratings, which threatened to jeopardize funding and resulted in a local community that viewed the hospital skeptically. But Pumphrey came armed with a secret weapon.
"At the healthcare facility where I worked previously, I had seen Media Partners' Give 'Em the PICKLE! program. I knew the values it taught, and I felt it was just the answer we needed to address our patient experience scores."
Mandatory Pickle program training for Jackson Hospital staff soon took on a life of its own. Individuals embraced the values-based approach and began taking pride in discovering ways they could make the hospital experience special and meaningful for everyone with whom they came into contact.
The case study explores the many ways Jackson Hospital staff worked to make the philosophy of the training a way of life, and it describes how they used the program not only to change the workplace culture within the hospital, but also to reach beyond facility walls and win back the community's trust and support.
Whatever your organization's business might be, you'll find inspiring lessons about customer service that you can apply in your own workplace.