Modern Learner - Tips on Developing Today's Diverse Workforce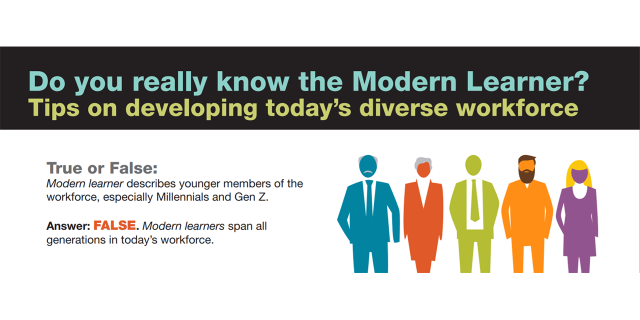 Today's workforce spans five generations—each with their own distinct learning style. As the workforce continues to diversify, L&D professionals struggle to find an effective way to facilitate employee learning.
While there's a plethora of research breaking down each generation and their respective learning styles, it's important to recognize cross-generational similarities. Finding common ground not only gives L&D professionals a direction, it also reinforces a more informed, inclusive, and unified workplace.
This infographic highlights 6 characteristics of the modern learner.
---