11 Warning Signs - Employee Theft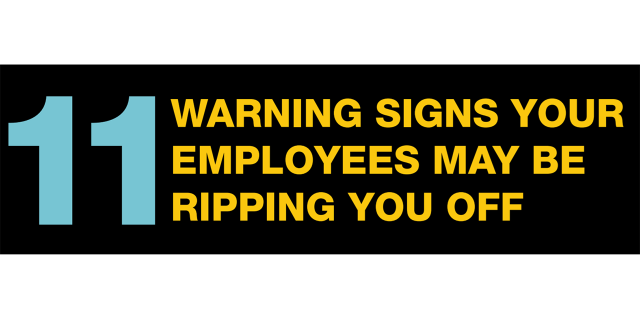 The 1st step to dealing with potential theft is awareness.
75% of employees have stolen at least once from an employer, and 37% have stolen at least twice!* But, how do you spot employee theft without being too suspicious or over-reactive?
To help spot the signs, we have created this infographic depicting 11 signs of potential employee theft.
This tool can help you remain alert and mindful. If something doesn't seem right, it probably isn't. Question it. Proving yourself wrong will validate your trust. Proving yourself right will protect your assets.
*www.statisticbrain.com/employee-theft-statistics