Getting Real about Workplace Violence
Workplace Violence Awareness, Prevention and Response Training
19-35 min | by Regulus Media
Trailer

--:--

Employee Course Preview

--:--

Manager Course Preview

--:--
Unparalleled training from a trusted subject matter expert, built on the truth that awareness and preparation increase the likelihood that employees can prevent and survive workplace violence.
Languages: English, Spanish
What's included:
Select Product Format to see what comes with purchase.
Product Description
Build Key Workplace Violence Prevention Behaviors | Measure Positive Organizational Change
Getting Real About Workplace Violence is a highly effective training program with a unique focus on desired workplace behaviors in the areas of awareness and prevention. The eLearning course features a trusted safety industry expert who covers this tough and important topic in a powerful but not overly dramatic way. Creating a workplace where employees feel safe and empowered to protect themselves and others requires high-quality and engaging training that enables organizations to: :
| | |
| --- | --- |
| • | Teach and track workplace violence prevention behaviors such as promptly reporting alarming conduct and taking immediate and informed action in response to an act of extreme violence. |
| • | Provide insights into human tendencies that can cause employees to choose inaction over action. |
| • | Incorporate practical and memorable techniques, such as 2 Questions to Ask and Get Out, Get Safe, or Get Tough™. |
| • | Elicit valuable information about employees' intent and ability to act in real-life situations. |
Key Workplace Behaviors

| | |
| --- | --- |
| • | Understand the spectrum of workplace violence behaviors and different forms of potential threats. |
| • | Recognize the early warning signs of workplace violence. |
| • | Promptly report alarming conduct when witnessed. |
| • | Personally reflect on and work through "what if" scenarios. |
| • | Immediately respond to extreme violence by getting out, getting safe or getting tough. |

Contact us to learn more about how to implement this Workplace Violence Prevention training in your organization.

Call: 800-408-5657.
Key Learning Features

•
Focuses on behavior change. Educates and prepares employees to use the desired workplace behaviors.
•
Builds self-awareness. Helps employees understand and recognize the early warning signs of potential violence while encoraging them to overcome a hesitancy to act and bring concerns forward.
•
Overcomes learner resistance. Teaches through relatable (not sensationalized) video vignettes. Addresses workplace violence prevention at a personal level by addressing the part each of us must play in creating a safe space.
•
Measures and tracks the desired workplace behaviors. Lets you gauge positive change over time, and compare your organization to others nationally.
•

Features guidance from a leading workplace violence expert.

Provides insights and commentary from recognized safety and security expert James Sporleder.
Course Modules

The self-paced eLearning course runs 28 minutes for Employees, 38 minutes for Managers. Topics are presented in separate sections so that you can cover everything in one session or choose to tackle them one or two at a time. This modular approach helps employees and managers focus on and fully grasp the nuances of each topic.

| | |
| --- | --- |
| • | Awareness & Prevention |
| • | Extreme Violence Response |
| • | Advanced Training for Managers |

Because Awareness & Prevention and Extreme Violence Response are covered in separate sections, you can choose to train on either of the options first, depending on your organization's priorities.

Getting Real About Workplace Violence's fully interactive eLearning course combines:

| | |
| --- | --- |
| • | Powerful but not overly-dramatized video vignettes. |
| • | Personal reflection surveys and "what if" scenarios developed by experts with 30+ years of experience in organizational research and instructional design. |
| • | Knowledge checks that go beyond information retention to truly understand behavioral intent. |
| • | Behavioral theory backed by science incorporated into the course so that behaviors can be measured and tracked to show progress over time. |
| • | Expert guidance and instruction that meets the 2020 ASIS International ANSI Standard |
Manager Training

In addition to working through the Awareness & Prevention and Extreme Violence sections of the course, Managers complete an Advanced Training for Managers section where they receive additional instruction on how to:

| | |
| --- | --- |
| • | foster a safe work environment. |
| • | encourage team members to report potential issues before they escalate. |
| • | check in regularly with team members. |
| • | have a plan when concerning behavior is witnessed. |
Getting Real About Workplace Violence? is fully interactive eLearning. The provided previews at the top of this page show how a learner would progress through the course. For this preview, only the end of module summary questions are shown. To demo the eLearning course in its entirety, please contact us.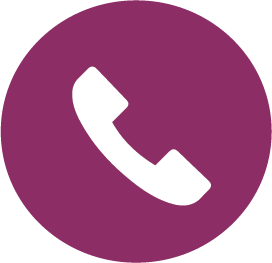 Contact us to learn more about how to implement this Workplace Violence Prevention training in your organization.
Call: 800-408-5657.
Product Details
Product Details

| | |
| --- | --- |
| Is Best Seller? | Yes |
| Program Length | 19-35 min |
| Format | eLearning, USB |
| Languages | English, Spanish |
| Producer | Regulus Media |