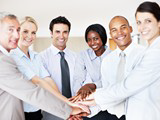 1. Offer Yourself as a Person
Let your first words to each of your employees be personal, not business-related. Make it brief. Make it casual. Ask how they are. Ask what they did the previous night. Ask about their families. Tell them about a restaurant you tried or weekend plans you've made. In a word - connect. Remember, your employees are people first and workers second. Treat them that way.
2. Make Sure They Know That What They Do Matters
We are social beings. At work that means we desire to be part of a team or work group. Even individual contributors, like researchers, connect with a larger community of researchers for example. It's human nature to want to belong to something larger than us.But in a group, individual work can go unnoticed. As a manager, you need to make sure that everyone's contributions are noticed. Everyone needs to know that his or her part of the effort is meaningful and acknowledged. That doesn't mean you need to acknowledge every detail or offer false praise. Just make sure that your employees feel like a valued part of your team.
3. Communicate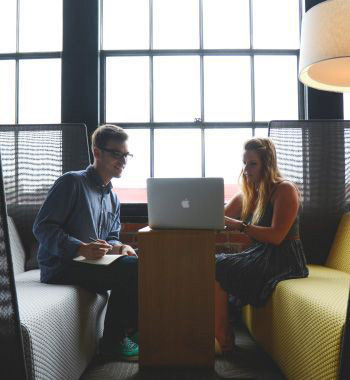 Employees need to feel in on things. Research bears this out. In job satisfaction surveys, communication repeatedly comes in as one of the most important job factors. Your employees look to you for honest feedback and information about their performance, about your team's goals and priorities, about the company, and about the future.An exception, of course, is time-sensitive company information. But, even then I suggest you share the information as you are able. Otherwise, your employees will rely on or generate rumors and productivity and morale will suffer. When I was working for Blockbuster Entertainment and the company was planning to move its corporate headquarters, I met with my team weekly to share information. Sometimes I had nothing new to tell them. Other times I had minor updates. But just the act of getting together to communicate what I knew (or was able to share) reassured them that they were important, I was looking out for them, and that I cared. It made a difficult situation more manageable.
4. Treat Your Employees Differently
Many managers, in an effort to be fair (or perhaps because they believe it's easier), treat their employees the same. They all get the same kind of praise, the same kind of feedback, the same kind of acknowledgement for a job well done. But your employees are not the same. And what makes them feel valued will likely be different too.While a public comment about good work is encouraging to most employees, an announcement during a meeting about a job well done for a team member who prefers quiet acknowledgement may embarrass instead of motivate. On the other hand, an employee who revels in the spotlight will be far more motivated by announcing her achievements in the company newsletter than a handwritten note.
Any effort to acknowledge a job well done is a step in the right direction. But celebrating individual victories and achievements in a manner suited to your employees' personalities is much more meaningful and motivational. Think about your employees' personalities and get to know them.
5. When You See It, Say It
This seems basic, but it's easy to get caught up in the details of your day and let these small gems of opportunities to motivate pass you by. Consider these quick and easy comments that will let your employees know you've noticed:
I like how you handled that last customer.
I just read your analysis. You did a great job with the supporting detail.
You handled that vendor problem well. You saved us a lot of money.
Commenting on something that happened days ago is a worthy effort to acknowledge good work, but it loses some of its impact. It can bee seen as an afterthought and not as sincere. When possible, praise on the fly.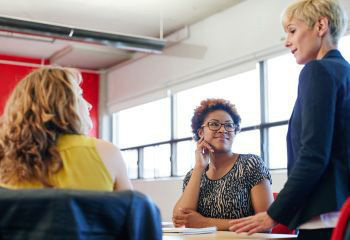 6. Focus On the Positive and Diminish the Negative
We all have strengths and we all have areas that need improvement. If those areas of improvement are performance issues, address them accordingly. But if they are weaknesses that don't really impact the outcome, or result in a different way of handling something (there is often more than one way to accomplish something), don't dwell on them. Focus on your employee's strengths and play to them.
7. Make it Okay to Fail
Each of your employees walked in their first day on the job determined to succeed. They didn't walk in planning to make mistakes. But mistakes do happen. How you handle them will deeply impact your team. If a mistake is set up as an opportunity for learning, the experience will be motivating. But if your employees are scared to make a mistake, you have a problem.Mistakes are part of experiential learning and have been a proven part of risk-taking and innovation. Repeated mistakes may signal a performance problem. But coaching your employees through mistakes and reassuring them of your confidence in their abilities is highly motivating and will strengthen your team. Make it okay to fail and your team will succeed.
8. Celebrate Team Victories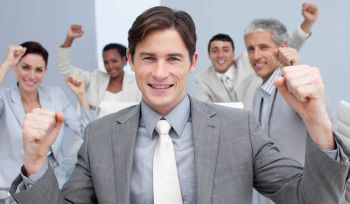 There's nothing like a celebration after hard work. Celebrations can strengthen a team because you're acknowledging the successful working together toward a common goal. Plan a party for the end of 4th quarter to celebrate the end, the effort, and the sales. Order pizza to celebrate the end of a successful project. Announce a casual day to celebrate high sales record. Your celebration can be planned ahead of time to motivate and rally the team. Or it can be a surprise celebration at the end to motivate and thank.
9. Offer Your Appreciation
A sincere thank you at the end of a shift or day goes a long way. It's a means for noticing effort and showing you care. When possible be specific about why you appreciate their efforts.
Thanks for all your hard work today. We're close to our sales goal.
I appreciate your extra effort this afternoon. It gives me more time to prepare for the meeting.
I appreciate the way you took a lead on the floor today. Your quality control efforts are making a difference.
10. Develop Your Team
When you focus on the future, you send a clear message of confidence to your team members. It says that you plan on them being around. It helps them feel in on things and gives them a sense of belonging. But it needs to be more than talk.At least twice a year, once a quarter if you can manage it, talk to your employees about what they like about their job and what they dislike. Where they see themselves in the future. What they want and how they plan to get there. What they think they need to learn.
These future-focused conversations are invaluable motivators. A friend of mine meets with his manager twice a year to talk about the future and review and modify a developmental plan. He looks forward to these 15-minute meetings. While the responsibility for development lies with him, and no promises are made, he feels cared about.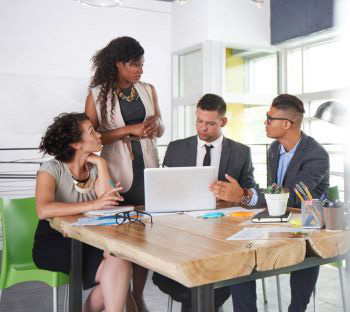 "I know my manager wants me to be successful here," he once told me. "Everything we talk about during these meetings has to do with my professional development and how we both see me progressing." When he told me it's not about promotion (although that would be welcomed), it's about growing and learning, I knew his manager was doing something right.
11. Offer Your Time
When I talked with a colleague about this once, he grumbled that he might as well hang a shingle outside his office door. "Problem after problem, I don't have time for it," he told me.That's not what "offer your time" means. Offer your time means being there for them to help them succeed. It doesn't mean that you're a counselor for their personal problems. It means guiding them and coaching them. It means checking in with them occasionally to find out how things are going and how the team is doing. It means connecting with them as people first.
Make these tips part of your routine and they will become part of who you are as a leader. Your employees will feel better about themselves and motivated to continue to do their job well. And, as a result, you'll feel good about yourself and your job as well.
---