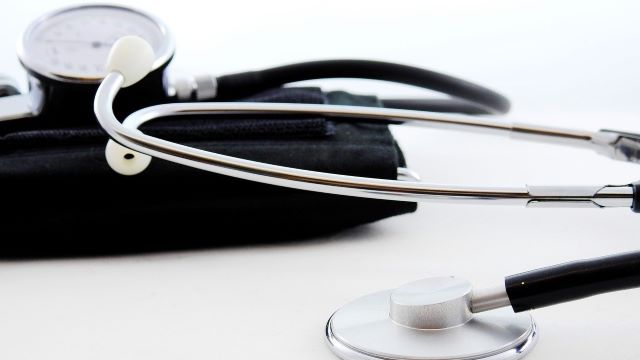 "

Diving deep into your organization's health and checking its vital signs can highlight current problems and proactively identify where slight adjustments or more significant changes are needed."

The above quote from Stewart Leadership executive consultant and coach Nolan Godfrey offers a heads-up notice to leaders who are charged with driving sustained business results in their organizations: An organizational health check-up can be invaluable. Read this post and download the corresponding list of Conversation Starters for Leaders to get the ball rolling.

An Organizational Health Exam Offers Multiple Benefits
Nolan and other business experts point to many potential benefits to be gained from conducting regular, thorough examinations of organizational health. While those may vary with the complexity of the check-up, insights provided by health assessments enable leaders to:
Spot problem areas early and take action to avoid or mitigate risks

Identify where modifications or fine-tuning can make a difference in various aspects of enterprise operations

Set and re-set priorities and goals that directly affect business results, customer satisfaction, employee experience, and other vital measures

Stay on top of changing markets, consumer needs, and other business factors affecting competitive capability
What is an Organizational Health Exam?
Organizational health exams can be as minimal or as involved as your enterprise's needs and resources dictate. Stewart Leadership suggests assessing a few core areas that reflect the most critical aspects of operations. Media Partners—Stewart's partner in presenting innovative leadership development training—defines those critical elements:
1. Mission—your organization's purpose.
2. Alignment—the extent to which all stakeholders, programs, and processes are in sync with your company's purpose.
3. The employee experience—the interactions between all aspects of your organization and your workforce over the employee lifecycle.
4. Organizational performance—your company's ability to fulfill its mission and produce solid results over time.
Conducting the exam really comes down to asking a series of questions related to each element. We've provided the questions below, or you can download the PDF.
Overcoming the Time Challenge

Time is usually the biggest concern when it comes to conducting an organizational health exam. There are several strategies that can help:
(1) Roll the exam out in stages. The work can be done over time—though, ideally, a fairly short period (weeks versus months). A shorter time frame affords a here's-where-we-are-right-now view into the organization.
(2) Share the load. Assign portions of the health review to various members of the leadership team. This diminishes overload and enables faster accomplishment of the overall project.
(3) Use it as a Leadership Development Opportunity for emerging leaders. See Sidebar -->

An Organizational Health Check-Up: Conversation Starters for Leaders
Use the following questions related to four core areas of business operations as starting points for your discussions and examinations of your organization's health.
1. Mission – the reason your organization exists, its purpose. A clear mission provides direction, motivation, and a common, uniting cause. Conversation starters related to mission:
Do we have a formal mission statement that clearly defines our purpose?

Have our leaders developed a compelling vision for what that mission looks like?

Can leaders and employees at every level of the organization articulate our mission and vision? Do they truly understand both?

Does our business strategy reflect our purpose? Is that strategy designed to bring leaders' vision of the company to life?
2. Alignment – the extent to which all organizational stakeholders, programs, and processes are in sync with your company's purpose. Enterprise-wide alignment is critical to successful execution of strategy and accomplishment of your mission. Conversation starters on alignment:
Is our organizational mission/purpose in sync with the priorities and needs of customers? Those of shareholders? Our community?

Are employees aligned with our mission? Do their values match organizational values?

Are all job roles in alignment with our organization's mission and its goals? Do employees perceive that line-of-sight? Can they articulate it?

Do our business functions operate efficiently? Does communication flow smoothly across the enterprise?

Does our business model continue to support our organizational purpose? Are adjustments or updates needed to align with our responses to changes in the business climate or our industry?

Does our organization have the talent needed to execute our business strategy effectively?
3. The employee experience – the interactions between all aspects of your organization and your workforce over the employee lifecycle profoundly affect workers' levels of engagement and commitment. Positive employee experiences translate to better performance and enhanced ability to execute your strategy. Conversation starters on the employee experience:
How well do we understand what the employee experience looks like in our organization?

Have we identified and assessed key touchpoints? (Examples: the talent acquisition process, orientation/onboarding, training and development, career progression opportunities, performance discussions, the exit process.)

Are we assured that employees are contributing their best efforts consistently? How do we know? (Consider employee engagement surveys, performance data, and other relevant assessments.)

How do we know that employees are having positive experiences? (Consider employee engagement surveys, net promoter scores, conversations with managers, comments on social media, Glassdoor ratings, etc.)
4. Organizational performance – the ultimate gauge of business success is your organization's ability to fulfill its mission and produce solid results over time. Conversation starters about organizational performance:
What do key performance indicators (KPIs) tell us about our organization's performance and the business results we produce? (Revenues, costs, sales, market share, and other metrics you've specified.)

How are we doing at pleasing our customers? Are they simply satisfied or truly delighted? How well do we understand their needs and preferences? Do they recommend us?

What is our organization's competitive health? Are we out-performing our competitors? Have we recently benchmarked our performance against others in our industry?

To what degree is our organization well-positioned to sustain success in the next 3 – 5 years? In the longer term?
---
Stewart Leadership's LEAD NOW! leadership development program and many other training programs and materials available from Media Partners can support and enhance your organizational health assessment activities by helping leaders and emerging leaders refine their skills in strategic thinking, problem-solving, teamwork, inspiring commitment, developing organizational savvy, and many other areas that embody the traits of visionary and transformational leaders.
---