New Challenges in 2022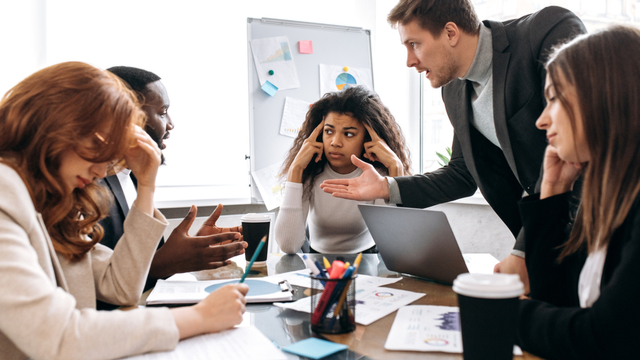 For the past two years, most of us have lived and worked, with uncertainty and volatility. While some of that is likely to continue in 2022, the new year promises unique opportunities for human resources and learning functions to partner on strategies to overcome the ambiguity and divisiveness that continue to plague post-pandemic workplaces.
"Most companies and their leaders will need to address uncertainty and possible contention prompted by federal government COVID-19 vaccination mandates on employers," says the HR content site HRMorning. Although mandates have been contested, many companies have chosen to require vaccinations anyway, giving rise to pushback from some employees. The article goes on to say that workplace discussions about vaccinations have "decreased trust among colleagues and between management and employees."
New research by Gartner confirms similar conclusions about ongoing pandemic-related fallout, noting that "disruptions have already made long-term and hard-to-reverse impacts on workforce health — that is, the health of employees, the state of trust between individuals, teams and leadership, and the work environment (e.g., feelings of inclusion)."
There Really

Is

a Silver Lining
Amid the worries about workplace conflict and eroding trust, where does opportunity lie for HR and learning professionals to make a positive difference?
The answer is in training and modeling soft skills – the interpersonal capabilities that drive stronger workplace relationships and prepare individuals to make better decisions, recognize and speak up effectively when harassment or discrimination occur, confidently handle conflict, and meet other challenges that require emotional maturity and accomplished communication proficiencies.
According to Gartner, its survey of more than 500 HR leaders also revealed that respondents' top focus for 2022 will be "building critical skills and competencies."
In the face of workplace unrest and distrust, what could be more critical than helping employees build their abilities to defuse conflict and practice respectful behaviors that encourage trust among colleagues and managers?
For the nearly two years since COVID-19 changed personal and work lives everywhere, HR and training professionals have stepped into the leadership roles their organizations demanded in order to respond effectively and compassionately to new ways of working. When 2022 brings the challenges that Gartner and others predict, HR and training leaders are ready to help their organizational workforces respond with the accomplished soft skills and capabilities needed to drive personal and professional successes to new levels.
For decades, Media Partners has been at the forefront of award-winning, engaging training programs that enable employees to build proven soft skills proficiencies. From respectful cultures to highly motivated customer service teams, Media Partners is your partner in providing content, expert facilitators, job aids and training materials – the full spectrum of customizable learning solutions top-performing organizations need. Our experts are ready to help you make 2022 a year of skill-building success.
Your Free Quick Guide to Soft Skills
Soft skills include many capabilities that encompass leadership, management, interpersonal interactions, communications, and more.
To help you efficiently identify in-demand soft skills and the behaviors that signal training needs, download Media Partners free Soft Skills Quick Reference Tool.
---
Media Partners Top Training Resources