How to Meet the New Joint Commission WPV Standards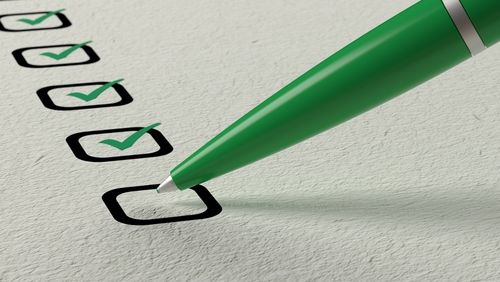 New and revised Workplace Violence Standards for hospitals and critical access hospitals accredited
by The Joint Commission (TJC) took effect January 2, 2022.
Among them are specific changes and enhancements to the Environment of Care, Human Resources, and Leadership chapters of The Joint Commission standards.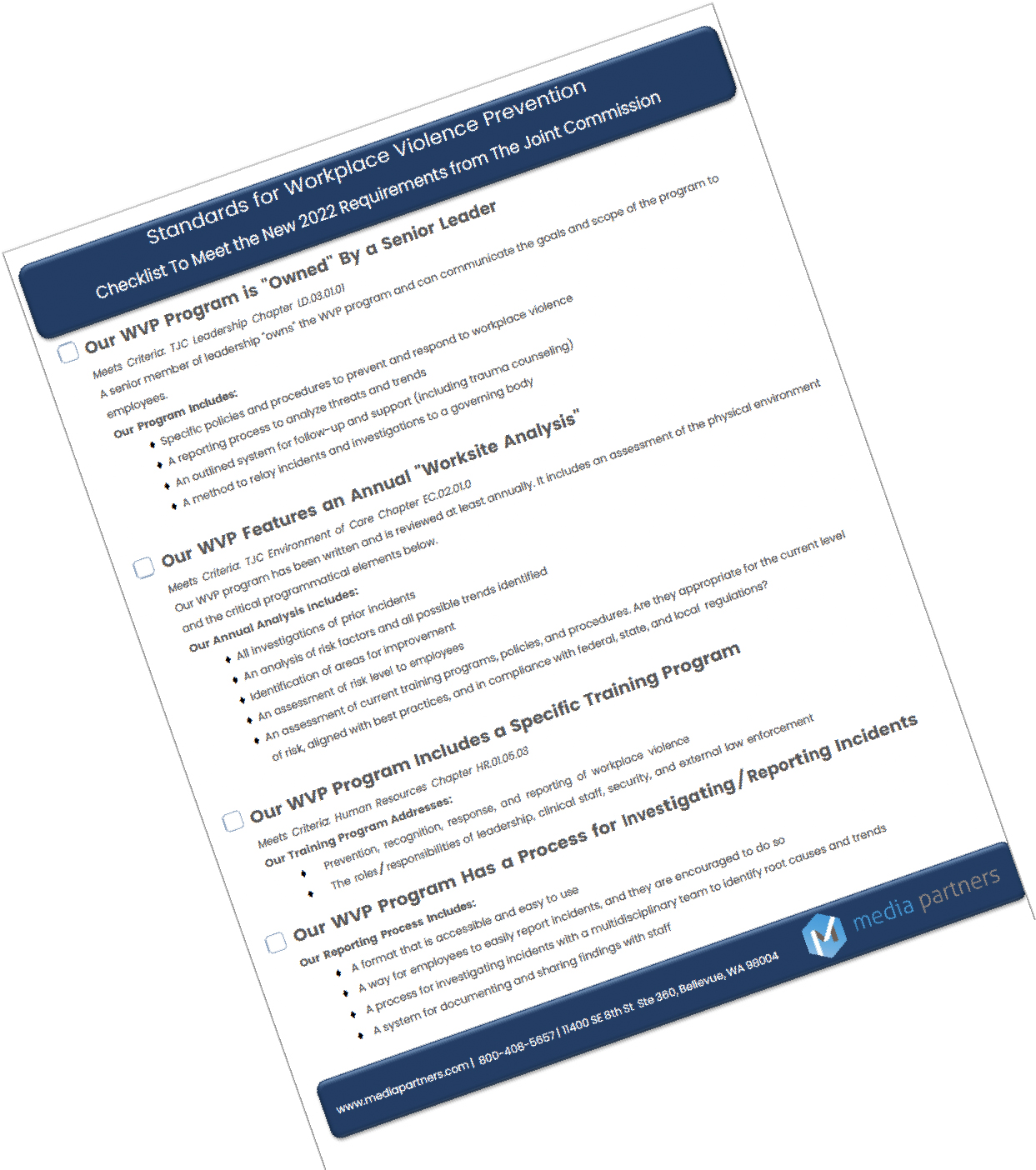 Written by leading security experts, our checklist can help ensure your organization knows what to do now to work towards compliance.
---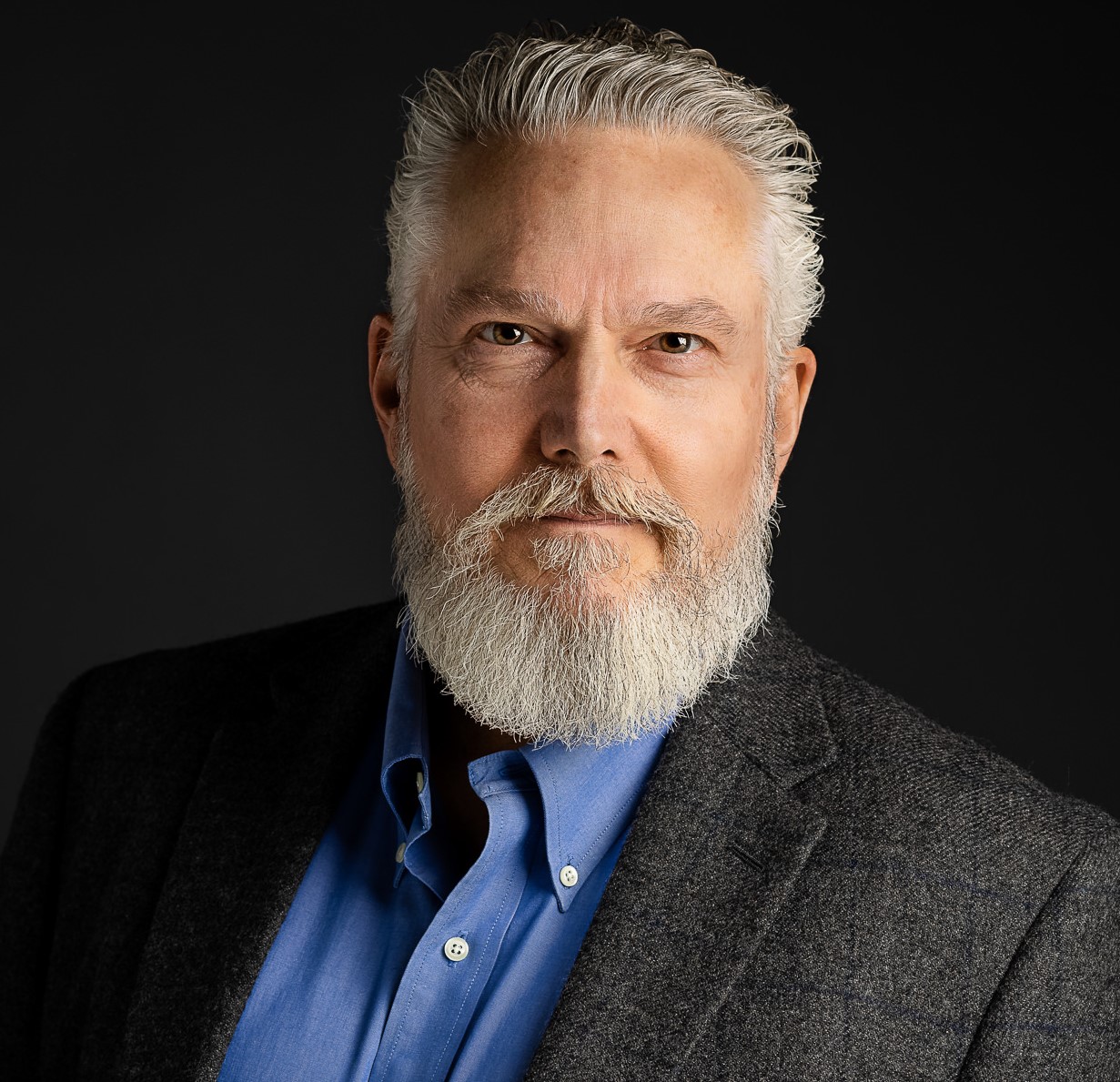 Read More about James

James has more than 25 years' experience in the security industry. With a unique background in specialized captivity survival, James has trained thousands of US military personnel from one of the most elite units in the US Department of Defense. He's worked in the corporate arena for more than 17 years, focusing on the development and implementation of specialized training programs and helping more than 50 percent of the Fortune 100 prepare for and respond to emerging challenges related to workplace violence, intimate partner violence, and extreme violence such as active shooter.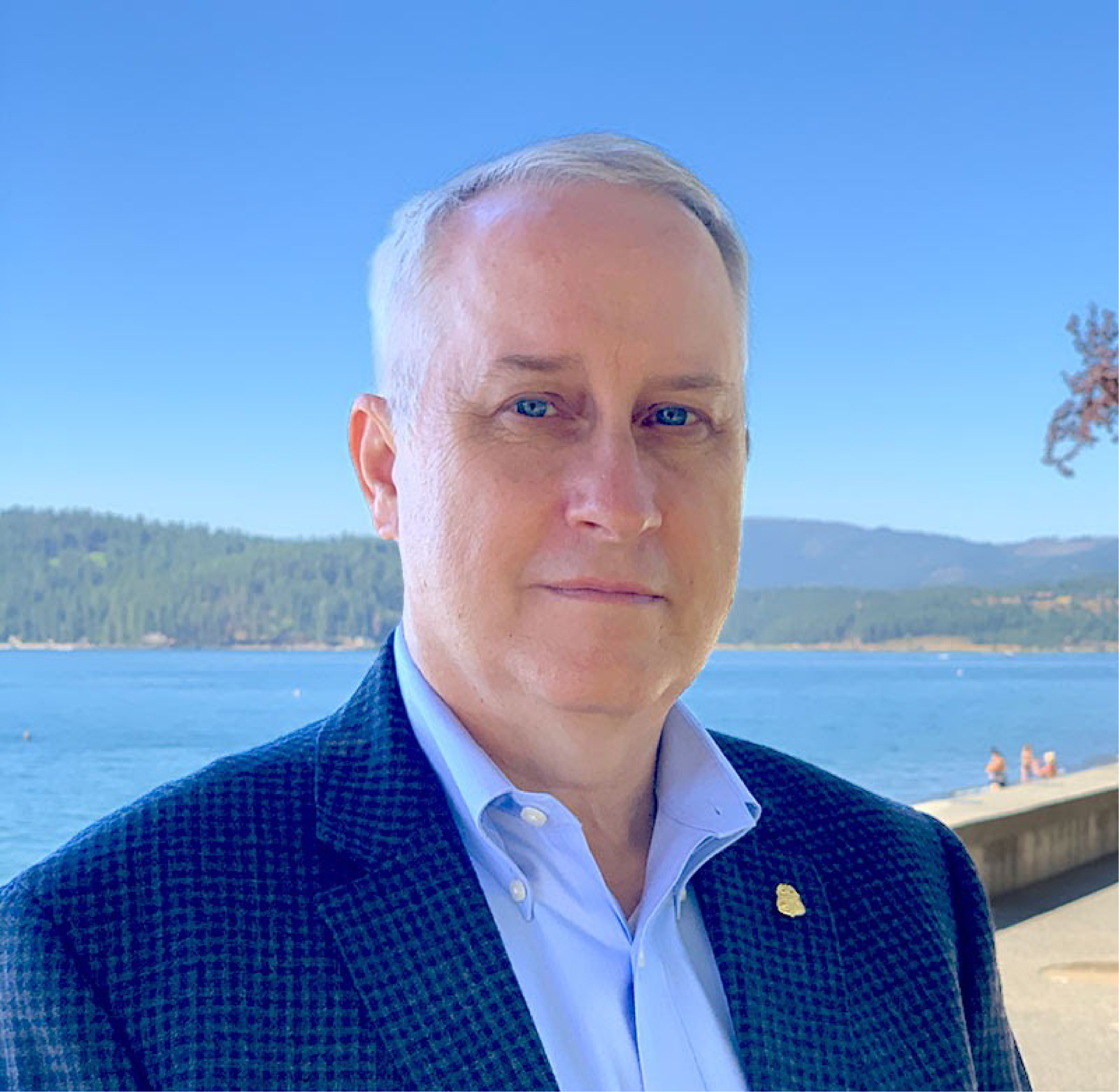 Read More about Don

For 23 years, Don worked for the FBI – specializing in counterterrorism, organized crime, and narcotics investigations. After retiring, Don began a second career in behavioral health where he established one of the first Behavioral Health Crisis Centers and served as the Manager of Behavioral Health Crisis Intervention Services at a 296-bed community hospital. He is an experienced Crisis/Hostage Negotiator, a Certified Threat Manager®, and a certified law enforcement instructor. Don has trained foreign and domestic governmental agencies, law enforcement/security entities, educational institutions, healthcare organizations, social service agencies and community non-profit organizations.
---
Our #1 selling Getting Real about Workplace Violence program:
• teaches how to recognize, prevent and respond to workplace violence
• adheres to best practices as well as SHRM, ASIS and DHS standards
• equips employees with the knowledge they need to spot & report concerning behaviors and the mindset to cultivate a culture of safety and security
Watch this short scene.

Fully interactive eLearning option (your platform or ours)

Virtual or Live Classroom Training (your facilitators or ours)

WPV Prevention and Response Support Services
For more information, contact us at (800) 408-5657 or use Live Chat.