Case Study - Frontline Insurance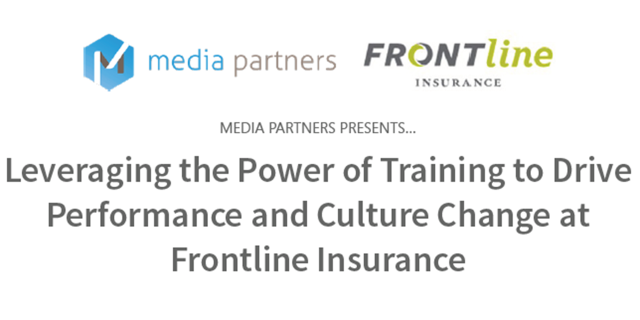 When Robert "Rob" Highfill left Florida's Walt Disney World after 28 years to take on a new role for Frontline Insurance, he took Media Partners with him.
Highfill was introduced to Media Partners' high-quality video-based training products during his time training employees at the theme park.
"I found products that were engaging and that got the learning points across," he says. In the new position, "I wanted training products that combine high-quality content with the ability to capture and hold people's attention."
Once at Frontline, he lost no time in recommending the full Media Partners library of video and eLearning products to the company's leaders.
The story of Highfill's application of Media Partners training programs at the insurance firm is presented in our case study: Leveraging the Power of Training to Drive Performance and Culture Change at Frontline Insurance.