The Workforce Landscape in 2017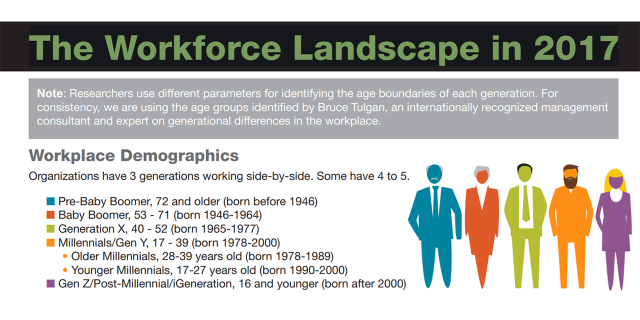 5 Generations in the Workplace
Today, organizations have up to 5 generations working side-by-side. With a huge generational shift growing as Baby Boomers continue to retire, we thought it would be interesting to visualize what these changes could look like.
This infographic provides a detailed breakdown of the 2017 landscape… as well as a peek into the future.

We encourage you to browse our Diversity & Inclusion training solutions. If your workplace is multi-generational, it helps to train your employees on understanding one another so they can work together better.