How Was Your Day?
Getting Real about Bias, Diversity and Inclusion, and Harassment
48 min | by Media Partners
Trailer

--:--

Employee Full Preview

--:--

Manager Full Preview

--:--

Employee, Module 1: Overcoming Unconscious Bias

--:--

Employee, Module 2: Embracing Diversity and Inclusion

--:--

Employee, Module 3: Preventing Workplace Harassment

--:--

Employee, Module 4: Standing Up to Bullying

--:--
For the first time, implement a 9-time award-winning DEI training program that is proven to drive positive change in workplace culture. How Was Your Day? is our foundational respectful workplace training that tackles today's toughest topics of unconscious bias, diversity, inclusion and harassment.
The course delivers results that:

Measure and provide a baseline on the 12 key behaviors that drive DEI.

Present insights into the "why" behind employee behavior so you can address areas that need to change.

Track progress towards your DEI objectives and compare your results to national averages.

Have positive impact on employees with proven, effect and award-winning learning content.
Languages: English
What's included:
Both versions (Employee and Manager) of the 4-module How Was Your Day? eLearning course.
How Was Your Day? Launch Guide with a full implementation plan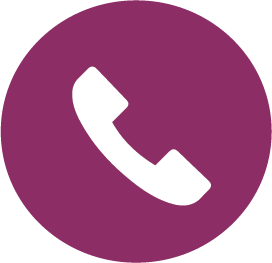 Contact us to learn more about how to implement this DEI training program in your organization. Call: 800-408-5657.
Product Description
Proven DEI Results | 3x Increase in Bias Acceptance* | Measure Your Organization's Positive Change
A top-seller since the day it was released, How Was Your Day? is enthusiastically embraced by all types of organizations seeking proven behavioral change. The course covers today toughest topics in a non-threatening manner with a focus on key workplace behaviors. When successfully used together with the How Was Your Day? Manager training, this eLearning course enables organizations to:
Minimize the impact of bias by powerfully showing the many ways bias hurts people and prevents an organization from building a diverse and inclusive culture.
Encourage personal reflection to help individuals identify implicit biases, challenge them, and set them aside.
End harassment and avoid a hostile work environment by illustrating how impact outweighs intent.
Stop bullying and instruct learners how they can stand up for themselves and others to help end abusive conduct and build a culture of mutual respect and dignity.
Leverage the desire for actual behavior change to create a workplace free of discrimination, inequity and disrespect.
Key Learning Points

Engages employees and targets specific workplace behaviors at every level, across all industries, by enabling learners to:

Understand the concept of unconscious bias and how it can impact interactions and decision-making. 

Learn strategies to manage one's own biases and create a more inclusive environment. 

Understand the value of diversity and inclusion. 

Understand the nuances of workplace harassment. 

Reflect on and recognize harassment, particularly in regard to protected classes. 

Gain confidence in speaking up when targeted. 

Understand the difference between harassment and abusive conduct. 

And more!

Contact us to learn more about how to implement this DEI training program in your organization.

Call: 800-408-5657.
Key Learning Features

Focuses on behavior change. Educates and prepares employees to use the target workplace behaviors.
Builds self-awareness. Helps employees recognize bias, diversity, harassment, abuse and how it can influence interactions with others.
Overcomes learner resistance. Presents topics as part of being human and uses real-world, relatable workplace examples in office, warehouse, healthcare, retail and restaurant settings.
Enables you to measure success. Media Partners allows you see the impact of the training by offering a pre-measurement module with follow-up results provided to you.
Is backed by research. Course design aligns with proven behavioral theory and the impact is scientifically validated.
Course Modules

The self-paced eLearning course is less than an hour and includes 4 topics in separate modules that you can cover all in one session or choose to tackle them one or two at a time. This modular approach helps employees and managers focus on and fully grasp the nuances of each topic.

Module 1: Overcoming Unconscious Bias

Module 2: Embracing Diversity and Inclusion

Module 3: Preventing Workplace Harassment

Module 4: Standing Up to Bullying
How Was Your Day's interactive eLearning course combines:
9x award-winning video segments

Self-assessments and activities developed by experts in organizational research, instructional design with 30+ years of experience

Knowledge checks that go beyond information retention to truly understand behavioral intent

Behavioral theory backed by science implemented into the course that can be measured and tracked to show progress over time

 And more! 
How Was Your Day? is fully interactive eLearning. The provided preview at the top of this page shows how a learner would progress through the course. For this preview, only the end of module summary questions are shown. To demo the eLearning course in its entirety, please contact us.
Media Partners offers 60 or 90-minute virtual or live, in-person Facilitation Services delivered to employees as a follow on to our eLearning courses.
The course also includes a 5-minute pre-measurement module to help measure your DEI baseline. Whether your organization uses the pre-measurement module or not, we will provide impact results data on key behaviors including your organization's comparison to industry and national averages.
Contact Media Partners to learn more about this opportunity.
Manager Training

How Was Your Day? Manager version provides instructional content with details on:

How to be a more inclusive leader

Strategies on supporting team members that have been harassed

Tips on encouraging employees to be upstanders

How to set expectations for their team around not tolerating harassment 

Contact us to learn more about how to implement this DEI training program in your organization.

Call: 800-408-5657
Awards and Recognition

This program has been honored by a number of prestigious organizations for cinematic and educational excellence.

Accolade Global Film Competition (Awards in 2 Categories)

AVA Digital Awards

New York Festivals

Hermes Award

Telly Award

American Business Award

Videographer Awards

Marcom Awards
* 2022 Media Partners Bias Training Research
Product Details
Product Details

| | |
| --- | --- |
| Is Best Seller? | Yes |
| Program Length | 48 min |
| Format | eLearning, USB |
| Languages | English |
| Producer | Media Partners |