How Was Your Day? Manager Version
Getting Real about Bias, Inclusion, Harassment and Bullying
60 min | by Media Partners
Trailer

--:--

Manager eLearning Full Preview

Employee eLearning Full Preview
This Manager version of our multi award-winning respectful workplace training builds on the Employee course video segments with messaging geared towards managers and supervisors.
Languages: English
Awards Won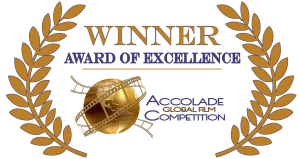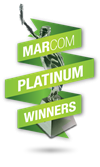 Product Description
A top-seller since the day it was released, How Was Your Day? is enthusiastically embraced by all types organizations seeking meaningful culture change. Used together with the Employee course, How Was Your Day? Manager enables organizations to:
• Minimize the impact of bias. Powerfully depicts the many ways bias hurts people and prevents an organization from building a diverse and inclusive culture; encourages personal reflection to help individuals identify, challnege and set aside implicit biases.
• End harassment. Explains hostile work environment and illustrates how impact outweighs intent.
• Stop bullying. Shows how being an "upstander" (for yourself and others) helps end abusive conduct and build a culture of mutual respect and dignity.
• Leverage the desire for change. Supports the pursuit of a workplace free of discrimination, inequity and disrespect.
---
+

eLearning that engages managers, across all industries
There are 3 reasons managers will find How Was Your Day? to be a surprisingly positive learning experience. It's:

Relatable. A diverse cast, wide range of workplace settings and examples, and manager-specific instruction enable audiences to connect with the content.
Practical. Bias-busting and inclusion-building tips such as Blind Auditions, Turn off Your Rebuttal Brain, and Apply the W.E.T. Test are memorable and easy to put into practice.
Non-threatening. Topics with the potential to cause defensiveness are approached in a non-threatening manner; much of the personal reflection around these issues happens privately
+

A comprehensive training solution
How Was Your Day? Getting Real About Bias, Diversity and Inclusion, Harassment & Bullying, Manager Version is fully interactive, robust eLearning.





Course Content


The primary topics are presented in 4 separate modules. They can be taken all in one session, or one or two modules at a time.

• Overcoming UNCONSCIOUS BIAS
• Embracing DIVERSITY and INCLUSION
• Stopping HARASSMENT
• Standing up to BULLYING

The course features award-winning video segments, self-assessment and activities, knowledge checks, and more. Its modular approach helps managers focus on and fully grasp the nuances of each topic. They see the impact different actions can have on individuals and teams, and receive instruction on the best way to build a truly inclusive, respectful workplace.

Manager-specific guidance around these topics is provided throughout the course narration, including coverage of:

a manager's role/responsibility for building and maintaining a respectful workplace
a manager's role in preventing Harassment & Bullying (encouraging team to be upstanders)
how to be more inclusive
why being a proactive leader means setting the right example, facing these challenges personally, and encouraging team members to do the same

The course can be customized with your organization's policies or messaging from organizational leaders. See a full preview of the entire How Was Your Day? Manager eLearning course at the top of this page.

Supplemental Materials include:
+

Facilitation Services
Media Partners offers 3 How Was Your Day? facilitation options designed to encourage genuine dialogue and reinforce the training.

eLearning Follow-up Facilitation (virtual)
Module vILT Facilitation
Train-the-Trainer: Full-Module vILT Facilitation plus Support

*Currently, all training facilitation will take place virtually, using Zoom.

Use our trainers, or we'll train yours. Either way, we'll partner with you to ensure these topics are addressed in a meaningful and engaging manner. Learn more.
+

Awards and Recognition
This program has been honored by a number of prestigious organizations for cinematic and educational excellence.

Accolade Global Film Competition(Awards in 2 Categories)
AVA Digital Awards
New York Festivals
Hermes Award
Telly Award
American Business Award
Videographer Awards
Marcom Awards
Product Details
Product Details

| | |
| --- | --- |
| Is Best Seller? | Yes |
| Program Length | 60 min |
| Format | eLearning |
| Languages | English |
| Producer | Media Partners |