Once & For All, Manager Version
Stopping Sexual Harassment at Work
60 Min | by Media Partners
Trailer

--:--

2022 Manager eLearning - Full Preview

2022 Employee eLearning - Full Preview

Full Preview - California

Full Preview - Connecticut

Full Preview - Delaware

Full Preview - Illinois

Full Preview - Maine

Full Preview - New York

Full Preview - Texas

Full Preview - Washington
Once & For All, Manager sexual harassment prevention training is a worry-free solution. It's the most effective training available for inspiring immediate behavior change and building a culture of respect. And, it's the only program with a compliance guarantee.
Languages: English, Spanish
What's included:
Select product format to see what comes with purchase.
Awards Won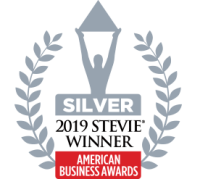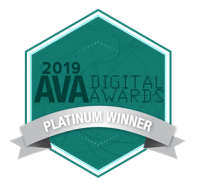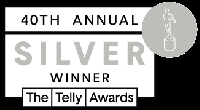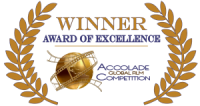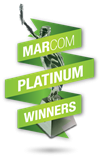 Product Description
JUST RELEASED! - NEW FOR 2022
Once & For All 2022 eLearning features:
A fresh look and improved functionality

Optional micro-learning modules that present the content via multiple short training sessions

Added examples covering same-sex sexual harassment, remote worker sexual harassment and LGBT+/transgender harassment.
Worry-free sexual harassment prevention training is here.
With its Once & For All Manager and Employee courses, Media Partners provides streamlined training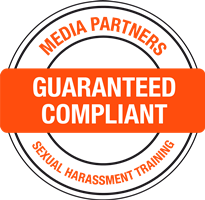 that reduces risk and costs while building a lasting culture of respect.
Compliance Guarantee - Vetted by one of the largest law firms in the U.S., the program is backed by a 200% compliance guarantee.
Long-term Focus - We protect your organization year-after-year by:
• continuously updating our program to reflect new or changing legislation
• offering an Abridged Course and free resources that can be used for refresher training
• providing options for effective deployment organization-wide (e.g., Employee/Manager, English/Spanish and State-specific versions)
Immediate Behavior Change - Once & For All covers complex legal concepts in engaging ways and moves employees to recognize illegal behavior and either stop it or report the behavior to the appropriate company managers.
Can any organization afford not to train?

Whether in a state with a sexual harassment prevention training mandate or not, reasons abound for organizations to train their employees. The costs of not training are just too high and often include:

Increased exposure to state fines for non-compliance

Loss of legal defenses should a claim be made

Negative impact on employee turnover and organizational culture

Destruction of company brand value
Buy Now and Stop Worrying
All legal bases covered through relatable scenarios.
Once & For All, Manager educates, inspires and empowers managers.
Learners receive definitions of each type of harassment, see the impact each can have on individuals, understand why speaking up is so important, observe the best way to speak up, and receive instruction on handling a sexual harassment complaint. Included topics are: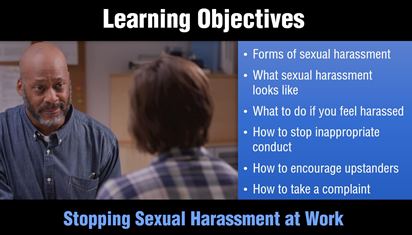 • Quid Pro Quo
• Hostile Work Environment
• Other Forms of Hostile Work Environment (3rd-party and When an Employee Isn't the Direct Target)
• Bystander Intervention and Building a Culture of Respect
CA and CT Manager courses include coverage of abusive conduct.


Comprehensive solution provides all you need to train.
Different versions enable you to train effectively and efficiently organization-wide.
• Robust, efficient eLearning The Manager eLearning course combines engaging video clips, knowledge checks, and a 10-question post-test. A manager should complete the course in just under one hour. (Where applicable, state-specific course lengths comply with the unique timing requirements of the state.)
• Manager and Employee Versions
The Manager Version of Once & For All can be used in conjunction with the Employee Version for organization-wide training. Based on the same storylines, the Employee Version conveys key learning points especially for employees.

• State Versions
For more on complying with these and other states' requirements, see our Sexual Harassment Prevention Training Compliance Guide
• Multi-state Programs
If your organization spans states with and without training mandates, we will work with you to ensure the most effective deployment possible with the least financial impact.

• Support Materials (provided digitally)
Manager Guide - A thorough resource for boosting retention of the learning points (State-specific versions available). See Sample Pages.

Infographic - Used as a poster or job aid, this infographic is a great reminder of the different types of sexual harassment and best practice responses. See infographic.

• Customized Training
The program is extremely flexible and can be tailored to your environment, such as insertion of an executive message, inclusion of your policies, and more.
Free training resources encourage behavior change.
We continuously support your efforts to build a respectful, harassment-free workplace.
• Most Popular Blog - 7 Tips for Overcoming Resistance to Sexual Harassment Training

• eBook - Our recent eBook makes the business case for why every organization should immediately undertake sexual harassment prevention training. Become your organization's champion for this important education.


Product Details
Product Details

| | |
| --- | --- |
| Is Best Seller? | Yes |
| Program Length | 60 Min |
| Format | eLearning, USB |
| Languages | English, Spanish |
| Producer | Media Partners |