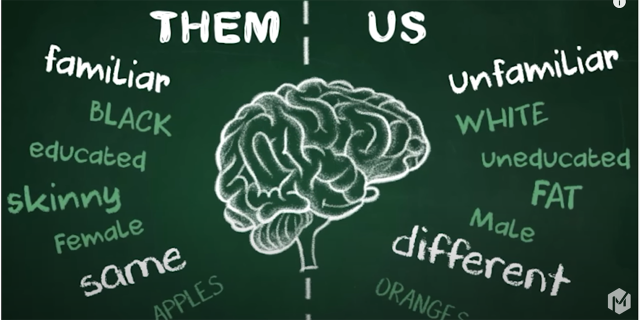 This one-minute clip can help you gain insight into your unconscious biases.
The human brain is made up of patterns—neural networks, forged over decades, hardwired to trust the familiar and question the unfamiliar. We develop these subconscious thinking patterns as a means of protection; they keep us safe and provide a lens through which we can view the world.
However, in the effort to build inclusive and collaborative work environments, it's important for employees to be aware of their inherent biases.
As the workforce continues to diversify, teams will be comprised of people with different backgrounds, perspectives, beliefs, and methodologies. This diversity is a huge advantage; yet it often imposes a few growing pains for those unaware of their unconscious biases.
Learning to manage unconscious bias gives us insight into:
Why we make certain decisions

Who we work best with

Who we feel the most threatened by

Why we react to things in the way we do

How the way we think holds us back
For training on this topic, we recommend
How Was Your Day? Getting Real about Bias, Inclusion, Harassment and Bullying
Unintentional Still Hurts: Overcoming Unconscious Bias
Clip from How Was Your Day? Getting Real About Bias, Inclusion Harassment and Bullying