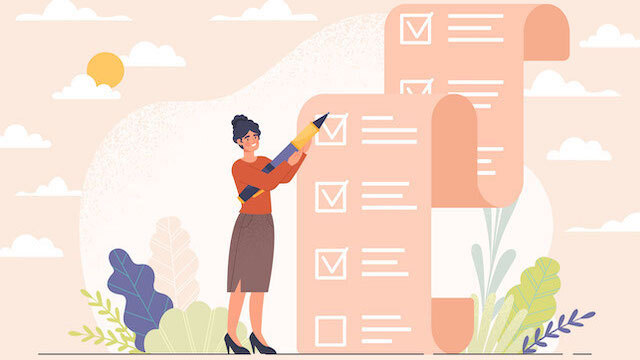 Addressing Today's Top Workplace Priorities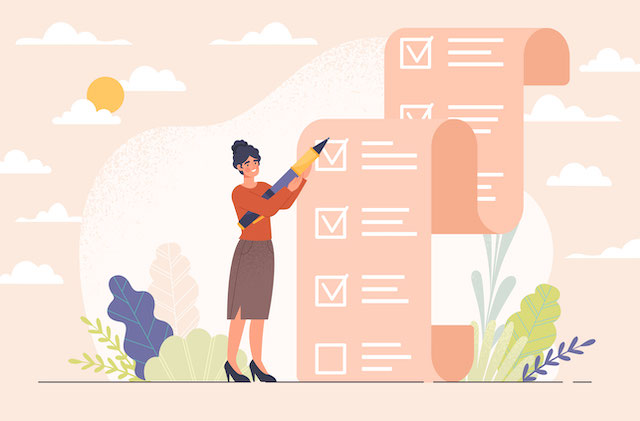 With the new year rapidly unfolding, human resources and learning and development functions are preparing to meet the challenges that lie ahead.
While new priorities will emerge in 2023, HR and L&D professionals also know that their organizations look to them to continue delivering on talent initiatives already underway—and especially on diversity and inclusion (D&I) promises made over the past couple of years.
☑

Find and Keep the Best Talent By Focusing on Employee Experience
Talent concerns top the list of new priorities, according to multiple sources. A survey1 of 700 HR and L&D professionals revealed that three-quarters expect greater issues with hiring in the coming year, and 79% say retention of current talent will be more difficult.
75%
of HR and L&D professionals expect hiring challenges in 2023
Creating the best possible employee experiences (to aid both attraction and retention, while also supporting worker engagement) will be important in 2023, too. Two-thirds of survey participants reported heightened challenges in delivering great employee experiences, especially across hybrid work environments.
Research by Gartner2 reinforces the focus on talent concerns, noting:
| | |
| --- | --- |
| • | Half of surveyed HR leaders expect competition for talent to "increase significantly," and 46% expect to emphasize recruiting improvements |
| • | 47% agree that employee experience is a priority for 2023 |
| • | Six in 10 cite manager and leader effectiveness as a top focus |
☑

Take Data Driven Actions: Continue Working to Improve D&I and Other Imperatives
Certainly, many organizations are making good progress on their goals to help improve the overall employee experience by improving outcomes across D&I, culture, and other areas. However, recent figures confirm that there is much to do when it comes to fully delivering on promises made and really seizing opportunities. A few examples:
Diversity and Inclusion

3

•

Men continue to fare better than women in the workplace: men are 2x more likely to be hired, women are paid 83% of men's wages, 86 women are promoted for every 100 men who are, raises for women average 8% less than those awarded to men, and 42% of women report encountering gender discrimination at work.

•

One in four surveyed HR directors and 36% of surveyed diversity leaders report that Black, Asian, and other under-represented employee groups have no presence at all on their firms' organizational boards.

•

More than 45% of LGBTQ workers say they've experienced unfair treatment in the workplace because of their sexual orientation; 20% say they endured physical harassment. More than a third of LGBTQ employees say they've left a job because of discriminatory treatment by their employers.

•

Only about 4% of the 9 in 10 organizations claiming to prioritize diversity in the workplace include workers with disabilities in their D&I initiatives. Further, those employees earn up to 13% less than peers with no disabilities.
Management Development

4

•

Nearly one in four surveyed L&D and HR professionals say that their development for managers and leaders is falling short in readying them for the future of work

•

Two in three managers say they've recently experienced burnout; 59% say they aren't clear on work priorities

•

Only 11% of surveyed employees cite their relationships with their managers as top drivers of job satisfaction

•

Just one in three managers are engaged at work, while 24% of entry-level managers and 37% of mid-level managers say they don't receive the support they need to do their jobs
Organizational Culture

5

•

Only 38% of employees polled in 2022 said they were willing to change work behaviors to support organizational change—about half the percentage who said the same five years ago

•

54% of employees list not feeling valued at work as a top reason for leaving their jobs; 51% cite not feeling a sense of belonging as a critical factor

•

67% of HR and L&D professionals say that hybrid work models make it more difficult to deliver an engaging experience for employees

•

Employees who feel disengaged are 2.8x more likely than engaged workers to leave their employers for better organizational cultures
A wide range of additional concerns demanding attention from HR and L&D include: dealing with the fallout of a volatile economy (and its effects on program budgets and resources); continuing adjustments to hybrid work models; helping leaders and employees, alike, develop resiliency amid ongoing change; purposefully guiding the evolution of organizational culture; building manager skills in critical areas, and more.
While preparing to face these anticipated challenges, it's important that HR and L&D professionals ensure that their priorities reflect the current realities and unique needs of their own organizations. Trends affect companies and industries differently, and that adds another challenge for learning and HR functions to prioritize effectively within the context of the organizations they serve.
☑

Make Well-being (Your Own and Others') a Priority
A quick glance at even the few data points noted above confirms that HR and L&D are looking at lengthy to-do lists in this new year. But each of those figures represent opportunities to positively affect employees' daily work lives as well as organizational business results.
Assertive action by HR and L&D will be needed to help employers improve workplace environments, in turn providing greater support for employee well-being. Says an article on the subject: "Practically speaking, that encompasses everything from enacting stricter work-life balance policies, to promoting healthier lifestyles in and outside of work, to giving [employees] the education and training they need to make sound financial decisions."
Perhaps the most important thing for HR and L&D professionals to remember is the importance of taking time to take care of themselves—putting your own oxygen mask on first is valuable advice in the workplace, too—so that they can continue to serve the companies and workers who rely on them to drive progress in the critical issues that will make or break workplaces and employee experiences in 2023 and beyond.
---
Complete your new year to-do list (and more!) – Media Partners' award-winning courses deliver high-performance training in the compelling issues organizations face today. Browse our training solutions.