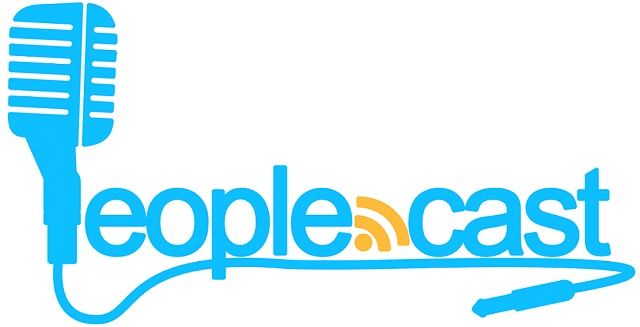 If you're looking to learn more about DEIB (Diversity, Equity, Inclusion & Belonging) in the workplace, interested in hearing a range of experts discuss how to implement effective DEIB policy, and love listening to podcasts, then check out Peoplecast – a Media Partners podcast exploring candid conversations about workplace culture.
Season 1 of Peoplecast focused on humanizing DEIB through storytelling. Each week, hosts Mike Cole and Jerrin Padre led candid conversations with different experts about their stories, experiences and perspectives. Topics like allyship, privilege, cultural fluency, and many more were covered.
This post summarizes each episode's key takeaways and provides a link to that specific episode. The Season 1 Finale was a Livestream event and is available as video or audio. See details below.
On this extra special Season 1 finale of Peoplecast, Mike and Jerrin go live! Joined by returning guests Josh Rich (Episode 5), Heather Shelton (Episode 4), and Hayley Moss (Episodes 6&7), they discuss roadblocks around DEIB, how to integrate DEIB policy at your company, and much more.
The theme of Season 1 of Peoplecast revolves around humanizing diversity, equity, inclusion and belonging through storytelling. In this episode, the returning guests urge listeners to stay curious about others' stories, find common ground, and give grace to people wherever they are in their journey.
To hear the Q&A around the various topics and themes discussed throughout Season 1, watch the livestream above or access the audio-only version below.
EPISODE #1: Unpacking DEIB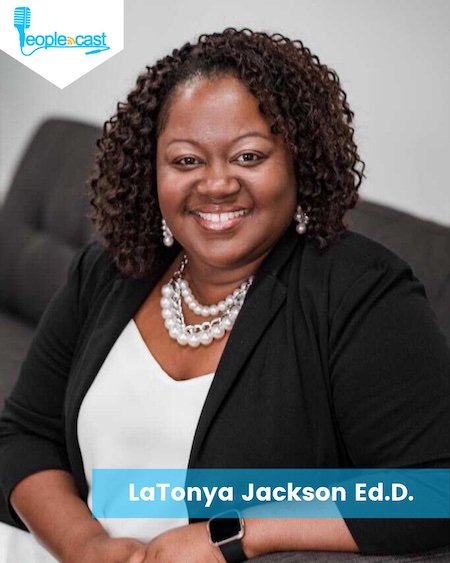 In Episode #1 of Peoplecast, "Unpacking DEIB," Mike kicks off the season by sitting down with Dr. LaTonya Jackson, then Vice President of Services for Media Partners Corporation. Dr. Jackson, prefers to be referred to as LaTonya in the podcast, shares her most eye-opening experiences, discusses her book, "Five Blinders To Seeing Color" and explores actionable ways to make progress.
Mike and LaTonya walk through the basic definitions of DEIB, or, "Diversity, Equity, Inclusion, Belonging". LaTonya defines diversity as, "A mix of backgrounds, cultures, races, genders, economic and social situations, thinking styles, and other dimensions that promote growth as a group", inclusion as "The practice of inviting and valuing all team member perspectives, contributions, ideas, and opinions," and belonging as, "A sense when an individual feels they are accepted, valued feeling heard, accepted." They talk about LaTonya's resource recommendations, impactful steps towards a better office culture, and much more.
To hear more about LaTonya's story and how to positively influence DEIB in the workplace, listen in to Episode #1!
EPISODE #2: Privilege and Cultural Fluency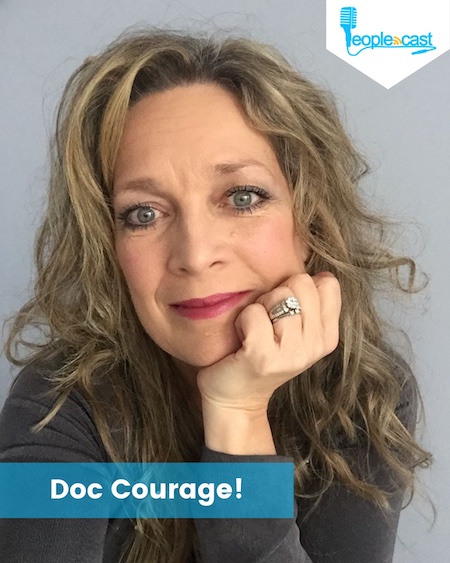 In Episode #2 of Peoplecast, Mike and Jerrin sit down with Dr. Angela Courage to chat about white privilege and cultural fluency. Doc Courage is a consultant, motivational speaker, author, and educator. In this episode, she talks about how the culture she was raised in as a child of a military officer overseas differs from the culture that she was exposed to once her family moved back to the United States in terms of racism.
Furthermore, Jerrin, Mike, and Doc Courage discuss how systemic racism relates to individual biases, and how the concept of "white privilege" is misused outside of academic context. Doc Courage defines culture as "the way we do things around here," and explains how a culture can apply to a smaller scale like families, or a larger scale, like a community or country. She explains that the individualistic nature of white culture can create a dissonance with racism, leading to misunderstandings on difficult topics.
For more information about how white fragility effects systemic change, listen in to Episode #2!
EPISODE #3: Holding Space for D&I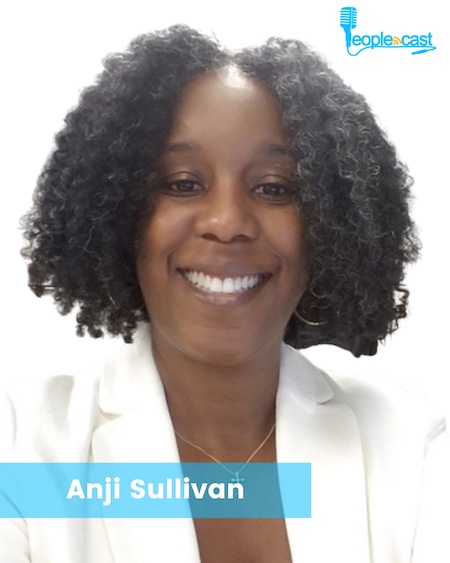 In Episode #3 of Peoplecast, "Holding Space for D&I," Jerrin and Mike have a conversation with Anjanette "Anji" Sullivan about her journey with inclusion in academia, how companies can actively embrace diversity, equity, inclusion and belonging, and most importantly, what a brain freeze actually is.
Mike, Jerrin, and Anji talk about the practical issues that come up when companies look for creativity, perspectives and collaboration in their team members all while maintaining an internal culture that reflects both global and local views.
Anji lives by the motto, "helping people be better every day in every way," which helps guide her in workplace advocacy. She also shares her philosophy on how "conversations prevent consternation." She's passionate about meeting people where they are and helping them understand their unconscious biases, while giving everyone a chance to learn and grow from their experiences.
And finally, Anji explains the "STEP" approach, which stands for "Stopping, Thinking, Exploring, and Preparing," as a tool to unpack difficult experiences and learn more about our belief systems.
For more information about how to create space in your work environment for D&I, listen to Episode #3!
EPISODE #4: Authenticity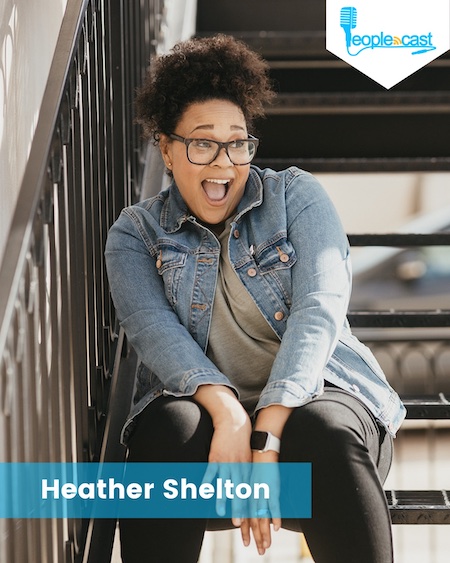 In Episode #4 of Peoplecast, Mike and Jerrin chat with Heather Shelton on the topic of authenticity. Heather is a media and branding coach at Meet Heather Media, hosts the podcast "Marriage Out Loud," and hosts the Create Channel for Downtown Media.
Authenticity is defined as "being true to one's own personality, spirit or character." As a media and branding coach, Heather coaches a wide range of people on expressing themselves through storytelling. She discusses her own journey with authenticity, learning how to avoid people pleasing, and not defining yourself by others' standards.
Heather's advice to those who are struggling with workplace authenticity is to recognize that you can't control what other's think of you, but you do have control of your response to it. With every miss-step there is also an opportunity to learn and grow. Heather highlights the importance of finding a job that values the best parts of who you are and navigating toxic work environments.
Listen to Episode #4!
EPISODE #5: A Seat at the Table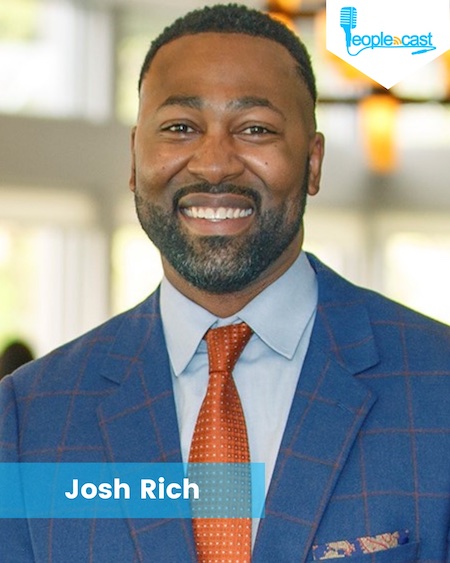 In Episode #5 of Peoplecast, Mike and Jerrin talk to Josh Rich, D&I (Diversity and Inclusion) strategist. He's a speaker, trainer, career mentor and the owner of Lionheart HR. Josh, Mike and Jerrin discuss what it means to have a seat at the table.
Josh covers actionable steps that companies can take for their workforce to create a more inclusive work environment. He emphasizes the importance of authentic communication and giving ourselves and our co-workers the space to ask awkward questions that help us move past barriers and broaden the scope on diversity, equity, inclusion, and belonging.
When it comes to employees who are intimidated by having a seat at the time for the first time, Josh talks about his philosophy of "Proper Preparation Prevents Poor Performance," He encourages first-timers to trust in their experience, perspective and confidence.
Listen to this episode for more information on how to be a proactive facilitator, how to navigate transgenerational differences, and much more!
EPISODE #6: Neurodiversity Pt. 1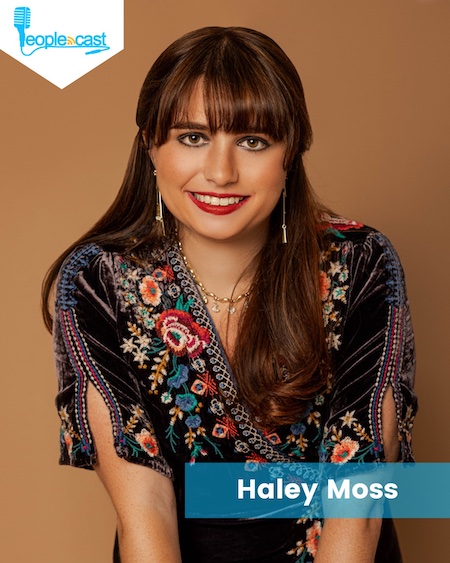 In Episode #6 of Peoplecast, Mike and Jerrin chat with neurodiversity expert, attorney, and author Haley Moss (Part 1). Haley talks about code switching, variations in neurodiversity, and how to handle disclosure in the workplace.
Haley stresses the importance of companies focusing on setting up their systems for different types of workers. This spans from the ways in which teams share deadlines to communication styles and everything in between. Since neurodiversity accounts for a massive range of types of brains, inclusion in the workplace should accommodate the highest number of people possible. Support for neurodiversity can be even as simple as making sure people have the support and access that they need based on their work style.
Listen to Episode #6!
EPISODE #7: Neurodiversity Pt. 2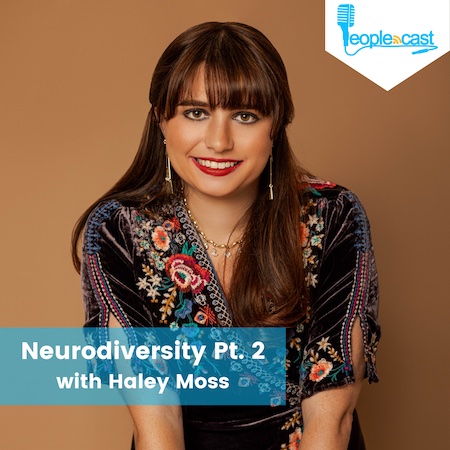 In Episode #7 of Peoplecast, Haley Moss returns for Part 2 on Neurodiversity! Mike, Jerrin and Haley discuss the pros and cons of disclosing, how to make your office a safe space to disclose and misconceptions about neurodiversity.
Haley, Jerrin, and Mike also chat about ableism and its impact on the workplace. Haley defines ableism as "a set of prejudices, stereotypes, and beliefs that are often negative against people with disabilities." She illustrates the ways in which "societal norms" can create negative feedback for neurodivergent folks and gives specific examples of how neurotypical employees can provide allyship.
For more resources and specifics on the topic of neurodiversity, listen to Episode 7!
EPISODE #8: Mindfulness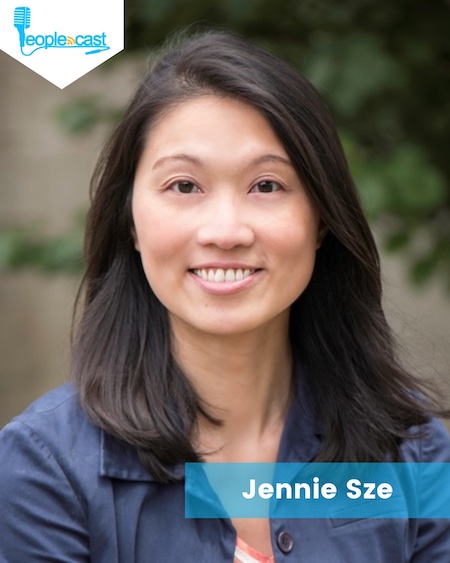 In Episode #8 of Peoplecast, Mike and Jerrin chat with Organizational Culture Consultant,
leadership coach, customer experience strategist, and community builder Jennie Sze about the role of mindfulness in diversity and inclusion.
Jennie talks about how investing in her duality of spirituality and business allowed her to come into her own. She discusses how she incorporates mindfulness into her coaching strategies, and how to take first steps in mindfulness in a way that expands beyond human to human.
"I would say that my advice is: once you seek, the answers will appear. And I will say the important thing to do, actually, is whenever you find yourself rushing—going into full-on task mode, and you kind of lost in it—it's time to take a pause." Jennie advises.
If you're interested in learning more about how to incorporate mindfulness in your DEIB leadership, listen to Episode 8!
EPISODE #9: DEIB at Scale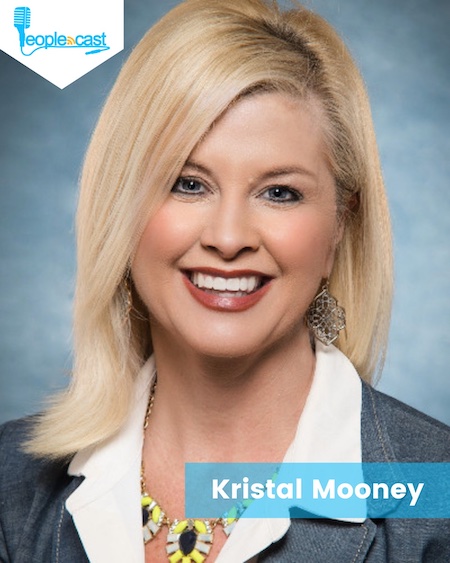 In Episode #9 of Peoplecast, Mike and Jerrin chat with Kristal Mooney, the Senior Director of Diversity and Inclusion, and L&L Business Partner at Walmart, about what diversity and inclusion looks like at scale.
With Kristal's vast experience working with a range of companies, she attests to the fact that different companies have different needs and resources available for DEIB initiatives. She highlights the big impact that expanding your DEIB network can have, and how important it is to share ideas for initiatives to see what's working elsewhere.
Listen to Episode 9 now for more insights on how to work with DEIB at scale.
If you like what you've learned, remember to subscribe to Peoplecast on your favorite podcasting platform and stay tuned for Season 2!
Peoplecast is a production of Media Partners Corporation, providing best-in-class training content, technology, tools, and services. Media Partners will help your organization elevate workplace behaviors, and culture. To chat with someone about training for the topics discussed on this podcast, or any other industry-leading, award-winning training topics, call 800-408-5657 or go to mediapartners.com.