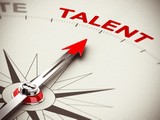 One of the key issues organizations face is the ability to attract, motivate and retain their employees. Those that focus on attracting and managing talent are able to maintain and enhance the intellectual capital of their organization. They achieve this through the motivation and development of current employees and the attraction of prospective candidates. Any talent management framework or strategy needs to have a clearly defined selection strategy that aligns with the broader organizational talent demands and encourages best practice processes and procedures that ensure consistency and fair treatment of all those involved.
A selection strategy outlines key principles that should be applied to any assessment and selection process that is focused on identifying and retaining talent in an organization. If these principles are followed, they will ensure that the organization achieves its objective of hiring the best possible candidates, thus increasing the talent and capability within the organization and maintaining a positive image both internally and externally.
In general, there are nine key principles. Best practice dictates that a selection process must:
1. Be based on a Defined and Stated Selection Policy.
The policy should outline the aims of the process, the practices to be followed and the way in which the process is to be managed. It should be available to everyone and will ensure everyone's understanding of selection is aligned with the organization's business objectives.
2. Use Clear and Defined Job Related Criteria.
Increasing the perceived relevance of an assessment increases its effectiveness and the subsequent quality of selection decisions. Assessments must be of an appropriate level for the job, and wherever possible, be a realistic simulation of the role. This is determined using job analysis and other research tools.
The foundation of any selection process is the organization's competency framework. The competency framework identifies the key behaviors required for successful job performance. Using it to identify the job related criteria for assessments ensures assessments are not only relevant to each role, but also objectively and consistently assessed.
3. Be Carried Out by Trained, Knowledgeable People.
Assessors must have the necessary skills and experience to carry out assessments objectively, consistently and competently.
Designing and implementing a series of training workshops to develop the skills of the staff involved in the selection process ensures this. Training workshops can include theoretical and practical applications giving assessors the opportunity to practice and apply the knowledge and skills they acquire.
4. Be Consistent Across Candidates, Business Areas and Locations.
A clear structure to be followed by everyone encourages evidence of a candidate's capability to be collected in a standardized and objective way. This allows candidates to be measured against the objective requirements of the role and the organization, regardless of recruiter or location. It also helps to build a standardized database that enables the organization to understand the capabilities that exist within it and those gaps or areas where the organization may not be at its strongest.
5. Be Simple to Follow and Easy to Understand.
The simpler the solution, the more effective it will be. The process should always be clear and concise so that it is easily understood and followed by both candidates and the recruiting manager.
This ensures greater compliance, will enhance organizational "buy in" and achieve greater recruiter competence in assessing in a shorter period.
As a result, a simple and easily understood talent management selection strategy will improve the quality of the selection decisions.
Technology can also improve the efficiency of the process. Technology systems now exist that are easy to use, can deal with much of the workload and administrative burden, and enable online assessments via testing or interactive simulations.
6. Be Objective and Fair for Candidates.
The talent management selection strategy must ensure all candidates are assessed objectively and fairly. Measures can be taken to actively ensure that there are no built-in sources of unfair discrimination.
In addition, training needs to support the strategy, include equal opportunities and diversity awareness, and provide an overview of legislation related to recruitment and selection.
The selection process also needs to be monitored in regards to equal opportunities, so that adverse impact arising from any stage in the recruitment cycle can be quickly highlighted.
The creation of materials to support positive action initiatives, such as practice interview sessions or practice assessment exercises, can also ensure that assessments are objective and fair for all candidates.
7. Provide Feedback to Candidates.
Any selection process requires a large investment from the candidate, and therefore, it is only fair to offer feedback in return.
Meaningful feedback should allow candidates to focus on their own strengths and weaknesses, supporting future development activities.
In addition to increasing the individuals' motivation, it also helps to strengthen the organization's recruitment brand and generate positive exposure of the organization as an employer of choice.
8. Accurately Record Information and Keep Records to Support Selection Decisions.
The information captured during assessments should be used to make decisions and kept to support the decisions made. All recruiting managers must take notes and record information in a standardized way to comply with legislative requirements.
Scoring keys and selection rules can then be applied to determine the selection decision.
9. Be Flexible and Open to Continuous Improvement.
No organization ever remains static; business environments, strategies and policies change. The talent management selection strategy should be flexible enough to accommodate change.
Mechanisms for monitoring the success of any selection process must be built in as an integral part of its structure. Data captured from all parts of the recruitment process can be used for the purposes of validation, equal opportunities/diversity monitoring and return on investment analysis. Any issues or changes required can thus be identified quickly and easily, and appropriate action taken.
The impact of the selection process can be measured against costs, leading to a calculation of the quantifiable business-led benefits directly arising from the talent management selection strategy.
Most organizations recognize that people are critical to business success. The talent, ability and skills of people determine an organization's competitive advantage. The selection process within an organization is therefore vital; it must be seen as a business critical process and not an HR process. A selection process needs to quickly and accurately identify the best potential performers at all levels within an organization. Selection processes should incorporate the organization's competency framework and use suitable selection techniques that allow effective and standardized selection across the organization.
A training program is also required to support the implementation of any selection processes and ensure that best practice is followed at all levels, and guarantee recruiters are competent and confident at assessing.
Together these components form the basis of a "best-in-class" talent management selection strategy, which streamlines the selection process, saves time and money, and helps to promote a talent development mindset across an organization. Having an employee assessment selection strategy also encourages best practice, fair and equal treatment of candidates, and objective and consistent measures of assessing and making recruitment decisions. In practice, the strategy should be designed to be transparent, easy to understand and simple to follow.
Implementing a human resources management selection strategy will ensure the organization actively manages the talent from the recruitment outsourcing stage onward and ensures that the selection process provides optimum levels of "best-in-class" employees to ensure ultimate business success.
---
Andrea Watkins and Dave Millner write articles about human capital management solutions from Kenexa;