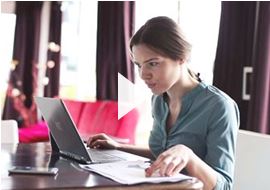 Smart doctors know that prescribing without diagnosing is bad medicine.
Smart leaders know that making rash decisions without researching is bad business.
This 1-minute clip explains:
LEAD NOW!
clip for PREVIEW ONLY, may not be used for training.
---
The Lesson for Leaders
In today's fast-paced world, there is often pressure to make rush decisions and implement solutions too quickly. But as the saying goes, "haste makes waste."

When possible, leaders should slow down—even during stressful times—and learn as much as they can about the problem or issue in front of them. Uncovering the root cause will help ensure that the proposed course of action is effective.

To conduct an accurate diagnosis, leaders should include these steps:
Get the input and opinions of many people, including those who are close to the situation and those who are not (outsiders can bring a fresh perspective)
Be willing to ask the tough questions (e.g. "Is there anything I am doing to contribute to this problem?"; "Is this problem related to a 'pet project' that may need to be re-evaluated?")
Seek out any quantitative data that could help avoid actions based on assumptions and intuition
---
The "Prescription Without Diagnosing" clip is excerpted from the Change Management module of LEAD NOW! a personalized leadership development system that allows leaders at all levels to identify strengths, and develop in 21 leadership "dimension" areas. Preview LEAD NOW!
Related Training Programs on Problem Solving and Decision Making include:
The Magic of We 
Groupthink
5 Questions Every Leader Must Ask
Leadership and Self-Deception