To prevent workplace violence, knowledge is power
Intimidation, threats and assaults come in many forms. Our Getting Real About Workplace Violence solution helps ensure employees and managers are able to understand, recognize, prevent and respond to all types of workplace violence and together create a safer environment.

We help you battle an unsettling reality
2M
victims of workplace violence, representing 1.2M lost workdays & $55M+ lost wages each year in US
$3M
average workplace violence jury award with out of court settlements averaging $500K
14%
of US employees feel unsafe from violence at work
Prevention = Awareness + Recognition + Response
Getting Real About Workplace Violence is a comprehensive training that provides:
A complete solution

The course covers everything your organization needs to know about preventing and responding to workplace violence – all in one program – and is supported by optional program-related consulting.

Extra emphasis on prevention

Learners are given the knowledge to spot concerning behaviors, the mental permission to bring concerns forward, and the mindset to cultivate an environment where people work together to prevent violence from happening.

Trusted expertise

The program is developed and delivered by one of the most credible and well-known security experts in the industry, Jim Sporleder, and adheres to best practices and standards from SHRM, ASIS and DHS.

Tailored versions

Different versions are offered to suit your organization's unique requirements, including employee and manager training; Run-Hide-Fight or Get Out-Get Safe-Get Tough versions; and a healthcare-specific version.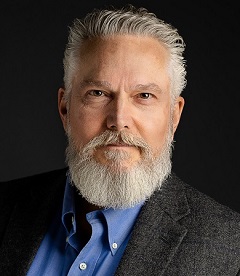 Train with a security expert
A video host and content subject matter expert, James Sporleder has more than 25 years' experience in the security industry. With a unique background in specialized captivity survival, James has trained thousands of US military personnel from some of the most elite units in the US Department of Defense. He's worked in the corporate arena for more than 17 years, focusing on the development and implementation of specialized training programs and helping more than 50 percent of the Fortune 100 prepare for and respond to emerging challenges related to workplace violence, intimate partner violence, and extreme violence such as active shooter.
Need Workplace Violence Prevention training program recommendations?
View our best-read blogs on preventing workplace violence
Check out our free resources for workplace violence prevention