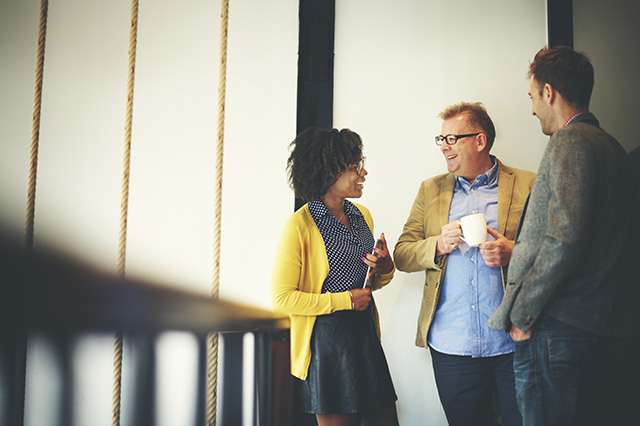 Did you know that August is National Civility Month? The designation recognizes the importance of treating others with kindness and respect, and the role that such behaviors play in our everyday interactions with others.
What is civility and why does civility at work matter?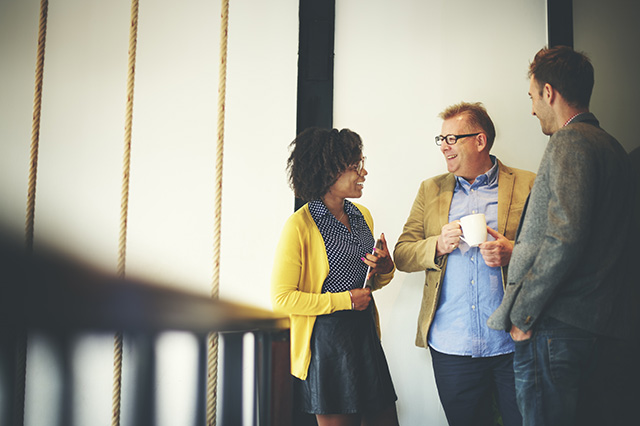 The Merriam-Webster dictionary1 defines civility as "civilized conduct—especially courtesy and politeness."
At work, civility can be apparent in many ways:
acknowledging and greeting co-workers

treating customers with consideration

respecting those who are different from us

simply being kind and polite when we speak or work with others
Training for a Culture of Civility
Changing organizational culture or creating a new civility-centered focus for the culture can be a daunting prospect for many companies. One of the most powerful strategies to support such transitions is a thoughtful program of training and development designed to establish common ways of thinking and speaking about core facets of a culture of civility.
Media Partners' award-winning programs can deliver the fundamentals companies need to make progress in this area quickly. Vivid, memorable, real-world workplace examples depicted through high-quality video scenarios cover these—and many other—topics critical to establishing workplace cultures of civility:
Creating and supporting inclusive workplaces as part of a broader diversity, equity, and inclusion (DE&I) strategy

Preventing (and responding effectively to) workplace violence

Understanding and stopping workplace sexual harassment

Recognizing bias and supporting workplace diversity

Building effective and respectful workplaces and the communication skills that support them

Showing empathy and developing positive relationships with co-workers and customers
Workplace incivility can cost employers an estimated $14,000 per employee.2
Here are some video examples of civility and incivility:
CIvility: Kindness
Scene from Fill the Glass
Incivility: Inappropiate Workplace Conversation
Scene from Once & For All
When organizations fail to establish workplaces in which everyone is treated with civility, both people and business results can suffer. Employees who encounter bad behavior at work, whether they are victims or witnesses of disrespect and incivility, are more likely to experience lower engagement in their work, greater stress, increased health issues, job dissatisfaction, burnout, and decreased productivity.
For their part, businesses see the fallout from uncivil behavior translate to lower organizational productivity and performance, unhappy customers, reduced revenues, and even toxic cultures. Some companies suffer damage to their reputations, making it more difficult to attract, hire, and retain the talent needed to drive successful operations.
Multiple studies2 on workplace rudeness find that it has risen significantly over the past two decades, that uncivil behavior at work can actually be contagious and spread among colleagues, and that workplace incivility can cost employers an estimated $14,000 per employee due to lost work time and reduced productivity.
On the positive side, workplace civility increases productivity says a National Institutes of Health article that recaps a workshop by Georgetown University professor Christine Porath. According to Porath,
"Saying thank you, sharing credit, listening attentively to people, humbly asking questions, acknowledging people and even smiling, can have a really great effect on others and, in turn, lift yourself up as well."
She adds that behaving considerately "doesn't mean you can't have strong opinions, can't disagree, can't have conflict or can't give negative feedback. Just do it civilly."
For employers, Porath recommends building a culture of civility, listing such constructive actions as hiring job applicants who fit such a culture, establishing expected behaviors and guidelines that support workplace civility, rewarding employees who exhibit respectful behavior, and proactively addressing uncivil behavior when it occurs.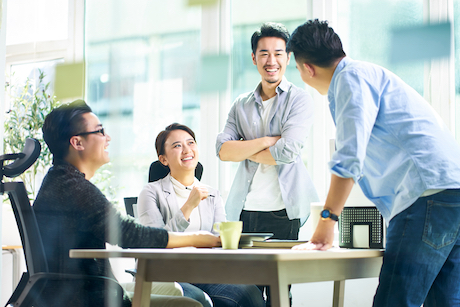 When it's time to celebrate National Civility Month by making workplace civility a way of life for your company and your employees, reach out to Media Partners. We have the training solutions and the expertise you need to create a vibrant, respectful organizational culture.