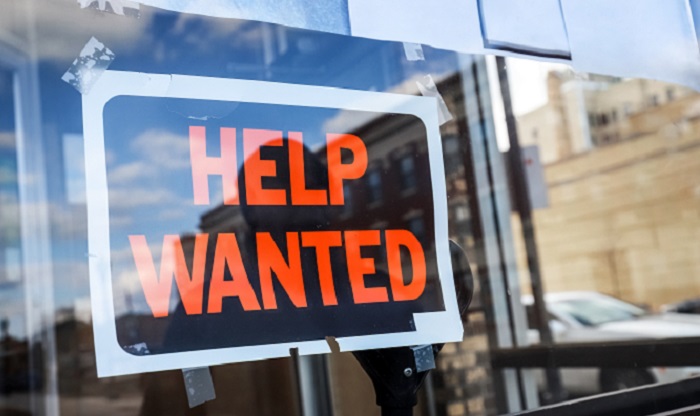 How to Retain and Attract Customer Service Employees
Customer Service Staffing Shortages Pose a Significant Challenge
In these disruptive times, leaders of customer service teams and their peers across most organizational functions are facing significant challenges to find and keep the talent needed to drive business performance.
In fact, a recent Media Partners survey found that 65% of HR and talent professionals identify staffing shortages as the biggest challenge their companies encounter in delivering outstanding customer service.
Organizational leaders everywhere express the same frustrations when it comes to ensuring that they have the right people in the right positions (and a plentiful pipeline of future talent) to produce the products and services that generate business revenues.
Many Employees Are Ready to Jump Ship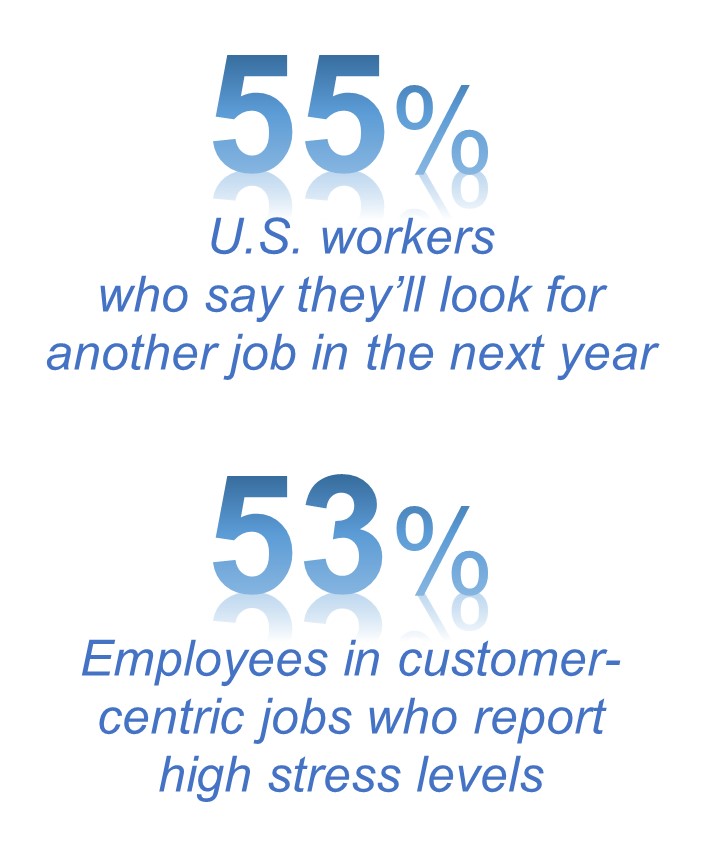 Even if companies already have employees in place, there's cause for concern. Finance firm Bankrate reported that more than half of the U.S. workforce (55%) is poised to leave their jobs in the coming year. The news is worse for organizations with younger workers: 77% of Gen Z employees (ages 18 – 24) are likely to job hop in the months ahead.
For those in customer service positions, stress is a big factor driving the desire to find new work. According to the American Psychological Association, 53% of people who work in customer service, sales, and entertainment report high levels of work-related stress, with many reporting that resulting mental health problems (45%) and physical health issues (41%) are affecting their job performance.
For employers, turnover is an expensive proposition at the best of times, as is seeking and acquiring new hires. But with talent shortages plaguing companies of all sizes, finding new pools of potential applicants to replace departing workers is even more difficult and costly.
What Employers Can Do to Keep Workers Onboard and Attract New Talent
With stress-induced health challenges affecting customer-centric jobs at rates higher than those for other positions, employers are eager for strategies that help combat churn on their customer service teams. These same tactics are just as applicable to other roles, too.
Following are five of the innovative efforts companies are implementing to help curb turnover and enhance acquisition in customer service and other customer-focused jobs:
1. Offer flexibility. Job location isn't the only flexible work arrangement that employers can offer to heighten their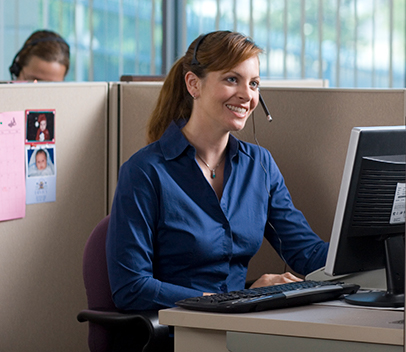 appeal to current and potential employees. If remote work is an option, consider it. If it isn't, then explore flexibility in work schedules (full-time, part-time, compressed work weeks, shifts), job hours (custom hours, reduced hours, flexible start/stop times) or other options (leave time, job sharing, variable days, hybrid work).
2. Upgrade the work environment. In some cases, physically enhancing work spaces to emphasize comfort, lower stress, and offer onsite amenities may be called for. But don't overlook the importance of establishing a culture that makes team members feel safe, valued, cared for, and part of a cohesive team. This may require training managers on positive performance coaching.
3. Listen and learn. Leaders of customer service and other teams can gain valuable insights into employee needs and preferences by simply asking workers what they want. Make team crowdsourcing a fun event by challenging members to propose innovative solutions to improve flexibility, lower stress levels, and increase team morale.
4. Rethink recruitment. Consider expanding your organization's outreach to tap into new or under-utilized talent pools. Veterans, older workers, and differently abled individuals are just a few examples.
5. Leverage the power of training. When candidates with specific experience are difficult to find, widen outreach to target those who may not have the experience you'd hoped for but DO have the enthusiasm and capabilities needed to learn how to excel in customer care or other functions. Then provide the necessary training. An added bonus: any time you offer development opportunities to an employee you increase their overall job satisfaction and address one of the top reasons many workers leave their employers—lack of development.
New Training from Media Partners Reimagines Customer Service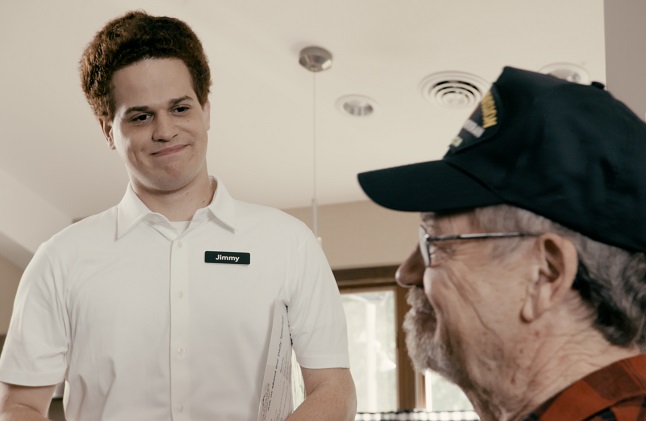 Fill the Glass: Turning the Ordinary to Extraordinary – Media Partners' innovative customer service training solution – helps organizations deliver amazing customer experiences. But the behavior-based approach doesn't stop there. This ground-breaking training focuses on the importance of the customer service role, inspiring team members to find a sense of purpose and fulfillment in their work. It also emphasizes the human connections that help build a nurturing culture of teamwork and excellence.