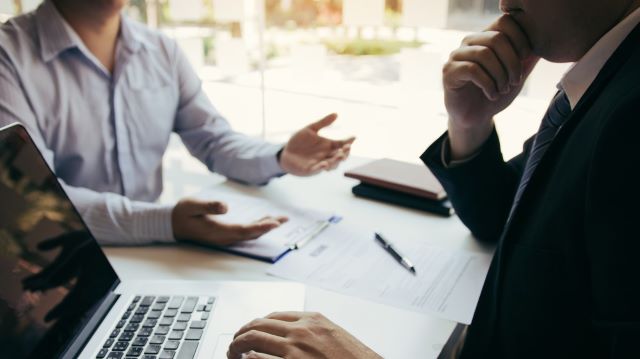 Employees feel safe and valued in workplaces where respectful behavior is expected—and disrespect, harassment, and bad behavior are not tolerated. Individual and team productivity are stronger, while disengagement, absenteeism, and turnover are lessened.
In fact, employees rank respect as the most important behavior of leaders. And this applies to leaders at all levels—from frontline managers to senior executives.
Stopping harassment is vital to a culture of respect
In addition to the business results (productivity, engagement, retention, etc.) that make harassment-free workplaces a smart choice, there are 2 other compelling reasons to ensure that managers are vigilant in shutting down bad behavior and insisting on respect:
1. Failure to Address Harassment Can Be Costly for Employers (and Managers)
| | |
| --- | --- |
| • | Most recent data from the EEOC confirms that monies it recovered from employers for sexual harassment claims between 2016 and 2020 increased more than 60%. |
| • | The total recovered in 2020, alone, topped $65 million. And that represents only a fraction of the payouts employers made since many claims don't reach the EEOC or don't fall under the agency's jurisdiction (the EEOC says that sexual harassment is underestimated by 75%). |
| • | Even out-of-court settlements are expensive, costing businesses an average of $75,000 to $125,000. |

Organizations aren't the only responsible parties when harassment occurs. A landmark 2023 decision involving sexual harassment perpetrated by a former CEO of the fast-food giant McDonald's subjected the company's HR leader to liability for his failure to report toxic behavior. That ruling opened the door to potential legal risks for other business leaders who let harassment go unaddressed.
2. Harassment Takes a Toll on Employee Well-being
Personal damage that occurs because of sexual harassment in the workplace is costly, too.
Physical symptoms suffered by victims of harassment can range from nausea, headaches, and insomnia, to loss of appetite, weight loss, bodily injury, and more. Psychological impacts can result in depression, post-traumatic stress disorder, anger, and anxiety. In turn, both physical and psychological harm done by sexual harassment can adversely affect victims' relationships with others—colleagues, family, and friends—as well as their overall quality of life and ability to hold a job and earn a living. Sometimes these effects extend to those who've witnessed the harassment as well.
Managers are typically the first line of help
"When managers and supervisors are aware of the damaging consequences of sexual harassment and have the tools to prevent it, there is a 'win/win' situation for the employer and workers," observed an international briefing on the role of managers in harassment prevention.
Research confirms that 56% of employees say they feel most comfortable talking to their managers about issues of sexual harassment in the workplace—more so than speaking with a human resources representative, an external organization such as the EEOC, or a friend or co-worker.
Even under the best of circumstances, managers have challenging roles. But they are the first line of help and defense for employees who experience sexual harassment or other types of discrimination and disrespect. At the same time, they are leaders who are responsible to their organizations for ensuring that employees are safe, work is performed, and business objectives are accomplished.
Would your managers feel confident handling the situation in the clip below?
Once & For All clip © 2018-2023 Media Partners
A recent Media Partners survey revealed that when it comes to addressing inappropriate behavior of a sexual nature, managers' confidence level exceeds their perceived knowledge, training/skills and comfort level.
98% reported having confidence in this area, yet:
Only 86% claimed they would know what to do, and 84% felt they'd had the training and possessed the skills to take the correct actions

56% said they'd likely find taking action awkward
---
Sexual Harassment Training for Managers is a Must
All of the expectations that rest on the shoulders of managers make it critical that they have the high-performance training they need to feel confident and knowledgeable about discussions and actions involving claims of sexual harassment.
Media Partners' Once & For All, Manager Course provides comprehensive instruction on how to handle a sexual harassment complaint, support team members who have been harassed, encourage employee to be upstanders, and set expectations for their team.
The uniquely designed eLearning maximizes learner engagement, meets sexual harassment training requirements in all 50 states, and lets you track behavior change with analytics.