Address Staff Shortages & Achieve Greater Diversity Hiring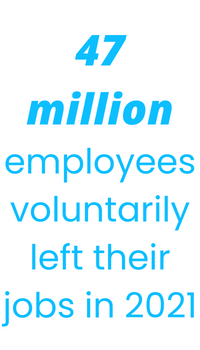 In 2021, nearly 69 million U.S. employees left their jobs. Voluntary quits by workers accounted for more than 47 million of those losses¹. Was your organization among the many firms that saw valued talent walk out the door?
With so many people leaving their employers, it might seem likely that organizations are ideally positioned to see their pools of job applicants and potential candidates swell with top talent. But that isn't the case at all.
A late-2021 study² by ManpowerGroup reported that talent shortages worldwide have soared to a 15-year high, and 69% of employers are struggling to fill job vacancies. According to the latest data³ from the U.S. Department of Labor's Bureau of Labor Statistics, those vacancies number 11.3 million.
Why Can't Companies Find the Talent They Need?
Many factors can complicate the talent landscape, especially when it comes to finding pools of talent from which organizations can recruit new employees—to replace workers lost to attrition and to fuel company growth.
In the current market, flexibility is the critical currency of the employee value proposition (the experience employers promise to deliver in return for employees' contributions), making it a top attractor of talent. However, many jobs can only be performed onsite in company facilities, ruling out location flexibility. While there are other ways for organizations to offer flexible work (scheduling, job sharing, etc.), some senior leaders and company cultures simply aren't accommodating. Consequently, those companies can't compete effectively for job applicants who value flexibility.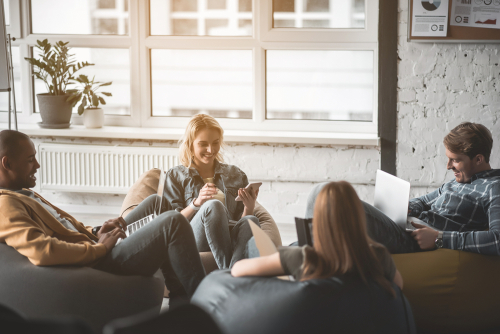 Other factors are hobbling talent acquisition success, too. Here are a few examples of stumbling blocks companies are encountering in the battle for talent:
inability to pay as much as competitors

too few or substandard employee benefits

inability to find individuals with needed skills

lack of commitment to diversity

continued uncertainty about COVID-19

jobs that simply don't appeal to potential applicants

unwillingness to prioritize workforce well-being
Well-being is a particularly important factor underlying employee resignations. In its 2022 Trends Report⁴, the American Psychological Association says that 79% of employees have experienced ongoing job-related stress, with many losing interest and motivation at work. Over time, the build-up of stress leads to what multiple researchers⁵ point to as the top cause of attrition: employee burnout. And individuals who leave jobs because of burnout are unlikely to seek new employment right away—effectively removing themselves from the labor force, temporarily or permanently.
Thinking More Broadly about Talent Yields Better Results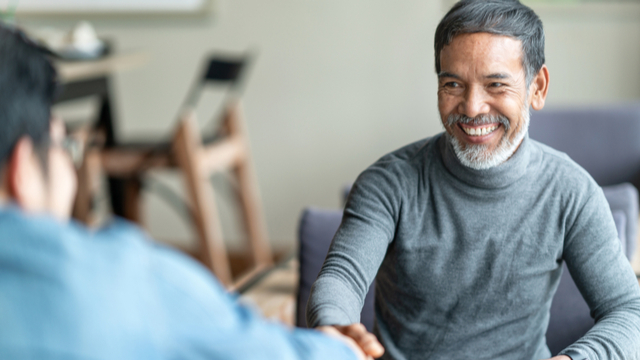 In the face of companies' existing talent pools rapidly diminishing, progressive organizations are pursuing new avenues to broaden their applicant sourcing while also contributing to greater diversity hiring.
---
Building new talent pools from underemployed or untapped populations is a strategy that firms are adopting as a means of opening new applicant pipelines.
---
Underemployed describes individuals who aren't working to their potential—for instance, those in part-time jobs who want full-time work or very skilled employees who are laboring in low-paying and/or low-skill jobs.
For companies to compete effectively in the changing and challenging talent market, "bringing untapped talent to the forefront of recruitment and hiring will be of paramount importance," says SHRM⁶ (the Society for Human Resource Management). The organization defines untapped talent as "workers who may not be in the standard consideration set when businesses seek talent, due to perceived barriers related to one or more demographic characteristics."
Some examples of untapped talent include (but aren't limited to):
Military veterans

Military spouses

Formerly incarcerated

Older individuals (retired or not)

Unemployed youth

Underemployed workers

Individuals with disabilities (physical or intellectual)

Candidates previously interviewed but not hired

Individuals who need greater work flexibility (remote work, job sharing, etc.)
While some company leaders (and employees) worry that individuals from untapped groups won't fit in, won't be able to do the same quality work, or won't be accepted by customers or co-workers, those and similar protests are simply myths.
Research by SHRM (and others) confirms that business leaders, managers, and HR professionals report positive experiences—and equal or better performance levels—when hiring previously untapped talent.
Tips for Broadening Your Organization's Talent Pools
As with any workforce planning and staffing efforts, expanding recruitment to untapped talent pools must begin with an understanding of your organization's current and future business goals, staffing needs, and company culture. Further, formal and informal changes in policies, procedures, and/or culture may be needed to support new hires from untapped pools. And a system of measurement must be devised to track and demonstrate the performance of your firm's new talent.
Communication is important to underscore your organization's commitment to hiring and truly including workers from untapped talent pools. Training may be needed to ensure that managers and co-workers understand this aspect of inclusion and feel comfortable working with new reports or colleagues.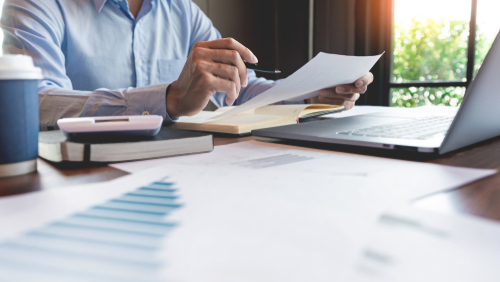 Some other considerations:
Review/update compensation and benefits programs

Provide ongoing development for managers to ensure their commitment to inclusiveness

Review/update talent acquisition practices to include untapped talent pools

Provide training to company recruiters/talent acquisition professionals to support development of untapped talent pools

If using automation in talent acquisition, audit tools to ensure inclusiveness

Review/update job descriptions to ensure inclusiveness

As needed, review job roles and restructure or update
To optimize outcomes in accessing previously untapped talent pools, many companies partner with advocacy groups or other organizations. Frequently, those external partners also provide after-hire support. Organizations such as Hire Heroes USA⁷ (veterans and military spouses), Hope for Prisoners⁸ (formerly incarcerated), Best Buddies International⁹ (individuals with intellectual and developmental disabilities), and many more provide valuable guidance to employers and assist with assimilating untapped talent into jobs, teams, and workplaces effectively.
While the current war for talent is a very real challenge for organizations worldwide, creative strategies can help companies compete successfully. Broader views of talent and commitments to truly inclusive workplaces are enabling organizations to find and develop the capable, motivated, diverse workforces needed to drive results in workplaces now and in the years ahead.
RECOMMENDED TRAINING
How Was Your Day? is our 9-time award-winning respectful workplace awareness course. It takes a uniquely non-threatening approach to helping people understand and reflect on unconscious bias and diversity & inclusion.