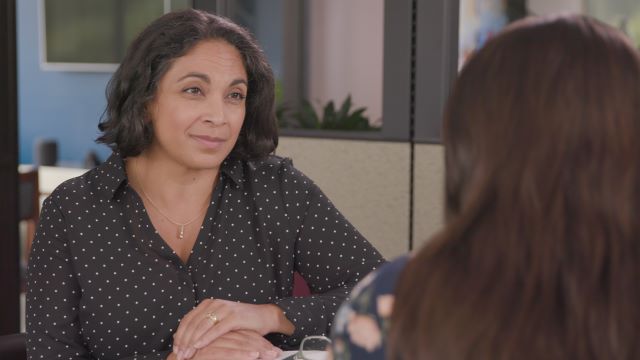 Numerous studies show that respectful workplace cultures are increasingly important to both organizational and individual performance.
Managers play a vital role in establishing and maintaining this kind of workplace environment—one that is free of discrimination, sexual harassment, and other unfair practices.
Do your organization's people managers understand that their knowledge, capabilities, and behaviors set the conditions under which teams can excel…or decline? It might be time for some training.
Managers Build Workplace Culture…
Manager capabilities were top of mind for human resources and learning professionals who participated in a recent series of focus groups conducted by Media Partners. The groups gathered to provide input on product development, and discussions quickly revealed attendees' concerns about supporting managers in their organizations—and the demand for targeted training to help those people leaders develop skills needed to engage employees, address bad behavior, and positively shape workplace culture.
Concerns about managers' readiness to be culture leaders came to light again when a Media Partners survey found that:
• 1/3 of employees don't feel their managers support them in setting and keeping professional boundaries at work.
• 1 in 4 managers fail to understand that their ability to maintain those boundaries in the workplace is directly connected to building trust within their teams.
Other research supports these findings:
| | |
| --- | --- |
| • | One major study on organizational culture linked leaders who disregard poor behavior in the workplace to toxic cultures. Conversely, researchers found that managers in companies with healthy cultures are more likely to take action when they see employees behaving badly and address poor conduct immediately. |
| • | A SHRM report confirmed that 87% of employees agree that their managers have major influence on workplace culture. Because of that integral contribution to shaping the environment, says SHRM, "...people managers need to be trained on how to be more effective supervisors, such as building trust, eradicating bad behavior, and showing empathy." |
…And Training Builds Managers Who Know How to Shape Healthy Cultures
High expectations for managers, coupled with the often-sensitive topics that must be effectively addressed in order to mold positive workplace cultures, demand training that is designed specifically for the people managers in the trenches—those who directly lead employees and teams every day. Here are three important things to remember:
| | |
| --- | --- |
| 1. | Training programs created especially for managers meet people leaders where they are, recognizing their unique challenges and helping them quickly build awareness of such culturally critical topics as diversity, inclusion, belonging, discrimination, unconscious bias, sexual harassment, psychological safety, bullying, workplace violence, and more. |
| 2. | Building effective people managers isn't only about knowledge and skills related to such tangible, external topics as those listed above. Sometimes, managers need help with their own internal issues, as well. For example, many managers are hesitant or uncomfortable when it comes to addressing disrespectful or bad behavior by employees. One study found 37% of surveyed managers admitting that they're uncomfortable giving direct feedback to employees who might respond badly while 69% said they're uncomfortable communicating with employees in general. |
| 3. | Managers may lack the self-awareness needed to guide employees and represent their organizations effectively. The ability to monitor and adjust one's own actions and motivations is important in setting a respectful work environment—employers expect managers to model desirable behaviors on the job and employees look to their managers to set examples of appropriate conduct. Effectively designed training enables managers to develop the skills they need to confidently identify and address undesirable behaviors in themselves as well as others, thus ensuring their own actions reflect company values and reinforce a positive culture. Organizations that invest in developing their people leaders may choose to augment training programs with coaching or mentoring interventions to provide managers with additional support in developing self-awareness and role-modeling capabilities. |
Diversity, Equity and Inclusion
Manager Version
Sexual Harassment Prevention
Manager Version
Overcoming Unconscious Bias
Manager Version
---
Media Partners' commitment to empowering managers to be effective culture influencers doesn't stop with award-winning training programs. Our website offers free resources for ongoing learning and in-the-moment guidance. For example, this 11 Point Checklist walks managers through behaviors they can apply on the job to help build a culture of respect.