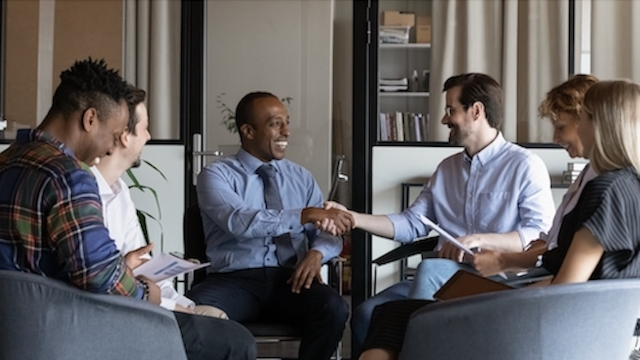 Talent risk is a very real threat for employers. January 2023 data1 from the U.S. Bureau of Labor Statistics (BLS) confirmed that the number of employees quitting their jobs (4.2 million) is nearly 4-times that of workers leaving due to layoffs or discharges by employers (1.4 million)—in other words, voluntary turnover far exceeds involuntary turnover. And the number of job openings nationwide remains north of 10 million.
Recent research2 added further insight, reporting that nearly half of human resources leaders surveyed anticipate even greater competition for job candidates as the year unfolds. Attracting talent is a top priority, said 46% of those survey participants, and more than a third admitted their sourcing efforts were falling short.
With the talent needed to produce business results both difficult to find and challenging to retain, HR professionals need to pull every available lever to help their organizations achieve better outcomes in both imperatives. Much of that success hinges on employers' creating positive environments in which people want to work.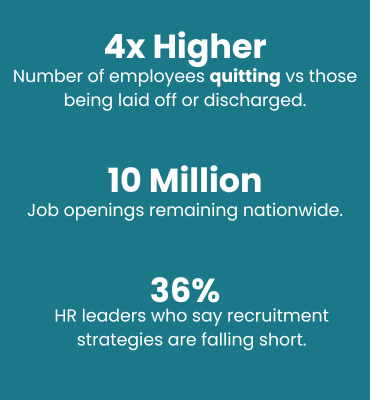 For HR, ensuring those positive conditions means taking every opportunity to build or strengthen respectful workplace cultures. Doing so boosts the likelihood that employees' daily work lives are affirming, inclusive, and engaging. (For more on enhancing employee experiences, see Media Partners' article 2023 Brings A Long To-Do List for HR and L&D.)
Building A Culture of Respect Benefits Organizations and Employees
Respectful workplace cultures have emerged as being foundational to delivering great work environments that attract top talent, engage individuals, emphasize their value, ensure their physical and psychological safety, and reinforce a sense of belonging and loyalty.
These types of cultures are typically created through education and training on seven elements that characterize an environment of respect, along with a firm commitment to holding employees accountable for accompanying behaviors.
The seven elements are: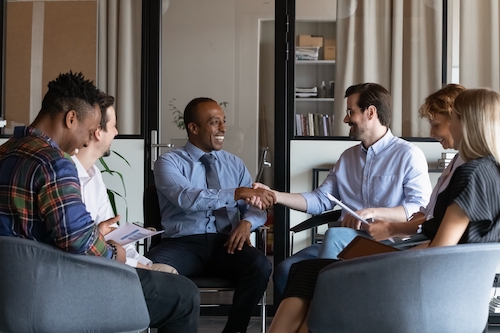 1. Expressing regard for others
2. Eliminating bias and discrimination
3. Preventing harassment and bullying
4. Ensuring diversity, equity, and inclusion
5. Emphasizing open and respectful communication
6. Committing to ethics and integrity
7. Providing safe work environments
Changing culture—or even strengthening a culture of respect already in place—is an important commitment, but one not accomplished with one-and-done effort. Training that supports an organizational culture of respect must be multifaceted (to address the seven elements), focused on desired workplace behaviors, and conducted on an ongoing basis. Neither organizations nor the people who work within them can change overnight. But with sustained and intentional action, cultures of respect take shape, bringing positive results and helping reduce both talent and business risks.
---
The Upside of Prioritizing a Culture of Respect
The following are just a few of the core benefits associated with a culture of respect:
| | |
| --- | --- |
| • | Decreased turnover. The improved retention realized by companies with positive workplaces can bring enormous savings. When employees leave, organizations bear the cost in productivity, morale, and in dollars. Estimated 2022 turnover costs3 averaged $1,500 per hourly employee, 100% to 150% of salary for technical professionals, and more than 200% of salary for executive-level positions. For a firm with a 10,000-person workforce, annual turnover costs could top $41 million. |
| • | Increased appeal to job applicants. A 2022 report4 on job seekers found nearly nine in 10 confirming the importance of organizational culture, and almost four in 10 (38%) said they'd refuse to work for a firm that lacked diversity. Researchers warned that "organizations must consider how they are fostering [respectful and] inclusive cultures, where all employees are heard, can succeed, are actively engaged, and feel secure." |
| • | Higher levels of employee engagement. Over the past year, quiet quitting (when employees aren't invested or engaged in their work and contribute only the minimum necessary performance) has garnered headlines. Research reports5 that two-thirds of U.S. employees could be quiet quitters, costing businesses up to $500 billion annually. Workplaces characterized by respect and civility, in which workers' efforts are recognized and valued, report greater employee engagement and lower likelihood of quiet quitting. |
| • | Greater productivity and performance. Much research has tied organizational and personal performance to positive and respectful cultures. One such study6 reports significantly increased revenue growth (4x) in companies with strong cultures, and that 88% of employees and 94% of executives say that workplace culture is important in achieving business success. Further, two-thirds of C-suite executives and board members say that culture trumps strategy and operating models when it comes to organizational performance. |
| • | Higher levels of workforce well-being. Organizations that provide positive, safe, respectful workplaces in which workers feel included and appreciated enable their employees to experience higher levels of well-being. Seventy percent of surveyed7 employers and employees ranked work environment the most important initiative (second only to mental health) in worker well-being. |
Companies and individuals stand to gain a wide array of other benefits from respectful cultures as well: more effective collaboration, better communication, enhanced knowledge-sharing capabilities, heightened focus on fairness, lower levels of stress, and more. It is well worth the effort.

For proven and effective eLearning training on building an inclusive workplace, see Media Partners' 9-time award-winning program How Was Your Day? Getting Real about Bias, Diversity and Inclusion, and Harassment (Employee and Manager versions). This course allows organizations to track and measure 12 key workplace behaviors and provide insights into the "why" behind employee behavior.