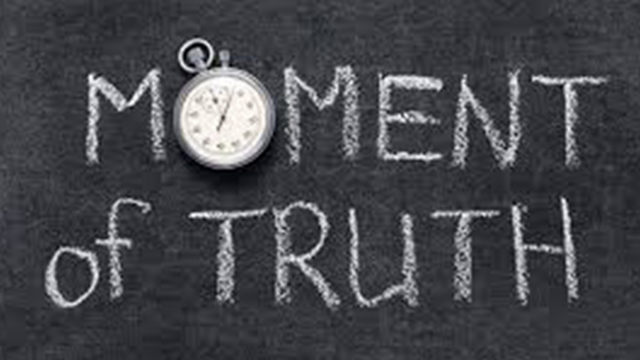 In the workplace, ethics can get complicated. Employees are often faced with moments of truth, like the one in this clip:
Clip from Moment of Truth for preview only; not to be used for training.

Most people know the difference between right and wrong. They know the difference between telling the truth and telling a lie. And they can explain why honesty and integrity are important.
But, ultimately character, is formed not by what is known…but what is done. It's something that is developed over time. And, it's something that constantly evolves based on decisions—ethical or not—a person makes over time.
When employees are faced with moments of truth, or "ethical dilemmas," like the character in the video scenario above –even if pressure is coming from a superior, a coworker, or a friend—questions like the ones below can help them make the right choice.
Is it the truth?
Is it fair to all?
Is it free of harm?
Am I proud to do it?
Encourage people to take the time to think through their actions. Provide ethics training for employees that includes these kinds of clarifying questions and other tips that enable them to more consistently make ethical decisions. The choices they make today can have a dramatic impact on their lives and the organization.
---
For training your employees on Ethics and those "moments of truth", preview the full program:

Moment of Truth - our best-selling, AVA Award winner, will help your organization promote a culture of honesty and ethical behavior.
How Ethical Are You?
Take 4-5 minutes with our online Moment of Truth Ethics Assessment. By the end, you should have a better understanding of the consistency with which you make decisions based on what is fair and honest.