Once & For All, California Version
Stopping Sexual Harassment at Work
Emp 1 hr, Mgr 2 hrs | by Media Partners
Trailer

--:--

California Employee - Course Preview

--:--
Once & For All, California eLearning provides California organizations with fully compliant, engaging sexual harassment prevention training that inspires lasting change. 7-time award winner!
Languages: English, Spanish
What's included:Select Product Format to see what comes with purchase.
Awards Won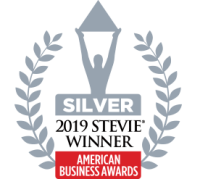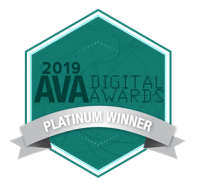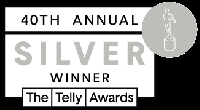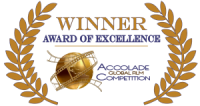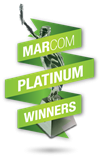 Product Description
In California, organizations employing 5 or more employees—including temp and seasonal workers—are required to provide sexual harassment training to all employees and managers every two years. Our multi award-winning Once & For All courses feature the kinds of compelling examples and easy-to-apply instruction that inspire people to put an end to sexual harassment and build a culture of respect.
Once & For All is a fully interactive eLearning course. The preview at the top of this page shows how a learner would progress through the course and does not include all learner activities provided in the purchased eLearning. For a special preview of the full course, or to see a preview of the Once & For All, Manager Course, please contact us.
Once & For All is worry-free sexual harassment prevention training.

Once & For All, California provides a streamlined training solution that reduces risk and costs while building a lasting culture of respect.

Compliance Guarantee - Vetted by one of the largest law firms in the U.S., the program is backed by a 200% compliance guarantee.

Long-term Focus- We protect your organization year-after-year by:
• continuously updating our program to reflect new or changing California legislation
• providing an Abridged Course and free resources that can be used for refresher training
• offering multiple versions to optimize deployment (e.g., Employee/Manager andEnglish/Spanish)

Immediate Behavior Change - Once & For All, California covers complex legal concepts in engaging ways and moves employees to recognize illegal behaviors and either stop them or report the behavior to the appropriate company managers. (The Manager Course then ensures reported incidents are handled properly.)
Comply with California sexual harassment training requirements.

California law (Government Code 129501.1) requires all employers of 5 or more employees to provide 1 hour of sexual harassment and abusive conduct prevention training to non-supervisory employees and 2 hours of sexual harassment and abusive conduct prevention training to supervisors and managers, every two years.

See additional information on the specific California sexual harassment training laws and requirements.

Our Once & For All, California courses for managers and employees include California-specific content, define quid pro quo and hostile work environment (including third-party and when you're not the target), and teach the importance of bystander intervention and speaking up. They also include content on other forms of illegal harassment and abusive conduct (bullying). The manager course also addresses how to handle a complaint.

Once & For All, California Employee course seat time is 1 hour.

Once & For All, California Manager course seat time is 2 hours.
Our comprehensive solution provides the flexibility you need.

• Robust, efficient eLearning
With engaging and realistic video and interactive content, our comprehensive eLearning can be delivered via our LMS or yours. Our courses come in Employee/Manager versions as well as English and Spanish.

• Multi-state Training
If your organization spans states with and without training mandates, we will work with you to ensure the most effective deployment possible. Many organizations in this situation train employees with state-version courses where needed, then use the 2022 Full or Abridged Employee Course for staff in states without mandates. Other State Versions include:

For more on complying with California and other states' requirements, see our Sexual Harassment Prevention Training Compliance Guide

• Abridged Course
Included with your eLearning subscription is this fast-paced, 8-minute micro-learning course designed to reinforce the content of the original program. Video clips and a handful of Knowledge Check questions test employees' retention and understanding of quid pro quo and hostile work environment sexual harassment, as well as what to do if they feel harassed. The Abridged Course is a great way to keep the commitment to a harassment-free workplace alive in year 2, or any time.

• Customized Training
The program is extremely flexible and can be tailored to your environment, such as insertion of an executive message, inclusion of your policies, and more.
Product Details
Product Details

| | |
| --- | --- |
| Is Best Seller? | Yes |
| Program Length | Emp 1 hr, Mgr 2 hrs |
| Format | eLearning |
| Languages | English, Spanish |
| Producer | Media Partners |