Once & For All, Chicago Version
Chicago Sexual Harassment and Bystander Intervention Training
Main Course 1-2 hrs, Bystander Course 1 hr | by Media Partners
Once & For All Trailer

--:--

Once & For All, Illinois Employee

Once & For All, Illinois Manager

Once & For All, Chicago Employee

Once & For All, Chicago Manager

Power of Bystander Intervention
This sexual harassment training for Chicago employees and managers covers all legal bases and training requirements while providing an engaging learning experience. The robust eLearning solution:
Enables organizations to meet all Illinois and Chicago sexual harassment prevention training requirements, including 1-hour of Bystander Intervention training.
Inspires behavior change through highly relatable, award-winning video scenarios.
Gives practical, easy to apply instruction on what to do if you're experiencing, witnessing, or addressing sexual harassment, as well as preventative behaviors that create a culture of respect
Languages: English
What's included:
Awards Won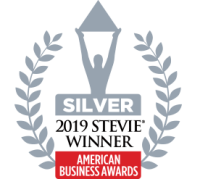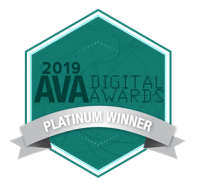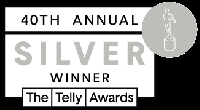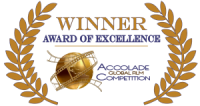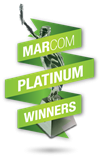 Product Description
In April 2022, the city of Chicago modified its sexual harassment law and expanded training requirements beyond those mandated by the state of Illinois. Chicago employers must now comply with the Chicago specific sexual harassment training mandate which includes training employees and managers by July 1, 2023.
A 3-Part Learning Solution
Once & For All: Stopping Sexual Harassment at Work is award-winning sexual harassment training that covers all the legal bases while inspiring immediate behavior change.
The solution is comprised of three course components. Employees and managers progress through mandated topics in an order that facilitates learning and meets required training times. The eLearning can be delivered via our LMS or yours.

1) Once & For All: Illinois Includes comprehensive sexual harassment training that features Illinois-specific content, defines all types of sexual harassment, teaches the importance of speaking up, and focuses on building a culture of respect. Manager Version shows how to handle a complaint.
Employee Version: 45 minutes, Manager Version: 1 hour
2) Once & For All: Chicago Supplement Teaches how to recognize sexual harassment, inappropriate sexual conduct, and sexual misconduct while explaining Chicago reporting options. Manager version includes Essential Guidelines of Sexual Harassment Prevention and 3 Responsibilities of Chicago employers (Prevent, Investigate, and Correct).
Employee version: 15 minutes, Manager version: 1 hour
3) Power of Bystander Intervention Uses realistic workplace scenarios, a case study, and video clips to depict bystander intervention and inspire people to speak up when they witness inappropriate conduct at work. Explains how the "Bystander Effect" causes a hesitancy to act and provides practical strategies for overcoming it.
Same course taken by Employees and Managers: 1 hour
Total Training Time (per mandate)
• Employees: 2 hours
• Managers: 3 hours
Please contact us at 800-408-5657, submit an inquiry, or message us in the chat window for pricing information.
Product Details
Product Details

| | |
| --- | --- |
| Is Best Seller? | Yes |
| Program Length | Main Course 1-2 hrs, Bystander Course 1 hr |
| Format | eLearning |
| Languages | English |
| Producer | Media Partners |